Western Shiprepair (WSR) – one of BLRT Repair Yards, subsidiaries of BLRT Grupp – has been busy lately working on two large-scale repair projects for their long-time partner DEME Group.
According to WSR, the company's Floating Dock (FD) 12 – one of the largest in the Baltics – welcomed the 154.6m DP2 Fallpipe vessel FLINTSTONE, which is considered one of the most difficult vessels visiting the yard to date.
The FLINTSTONE underwent comprehensive and challenging maintenance. List of performed works included but was not limited to overhaul of KONGSBERG retractable thrusters, piping works, an overhaul of deck equipment, cleaning and painting work, other routine repair jobs.
WSR also added that for the next two months or more, the company's FD 170 will be occupied by 182m long trailing suction hopper dredger PEARL RIVER.
As reported, WSR team of more than 200 people is carrying out several works such as steel renewal, repair of dredging equipment, main engine (2 units) overhaul, cleaning and painting of the vessel, and other routine jobs.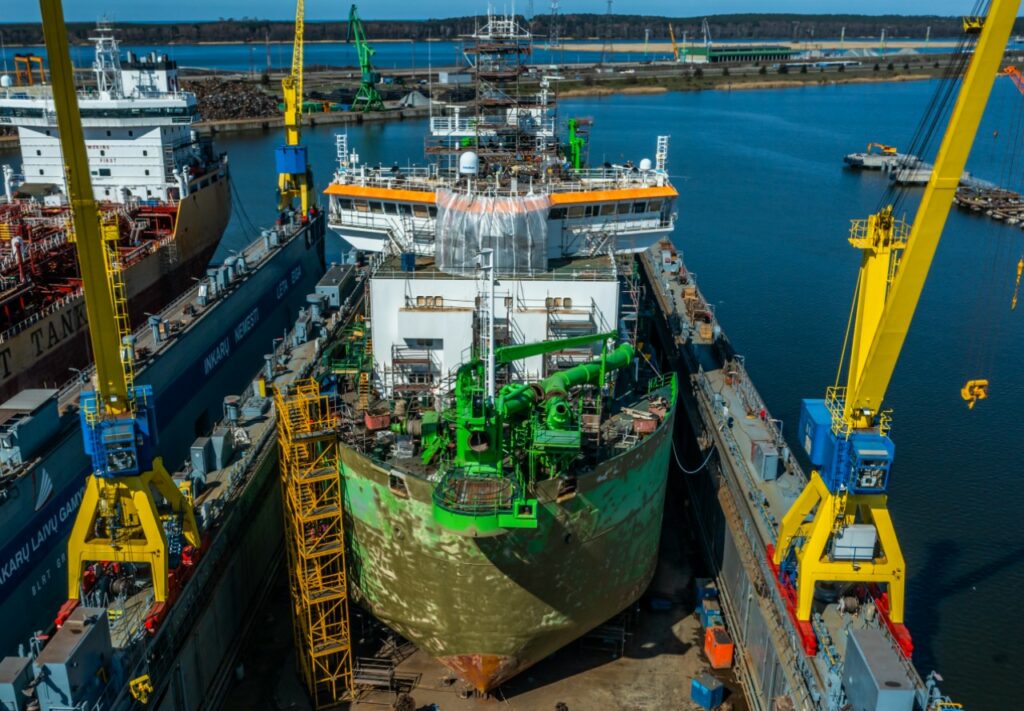 In addition, the list of main works on the PEARL RIVER will be replenished with BWTS unit installation to comply with the requirements of the BWM Convention.
Photo: Western Shiprepair (WSR)