Wasa Dredging today released this beautiful photo from the Klaipeda Port dredging project.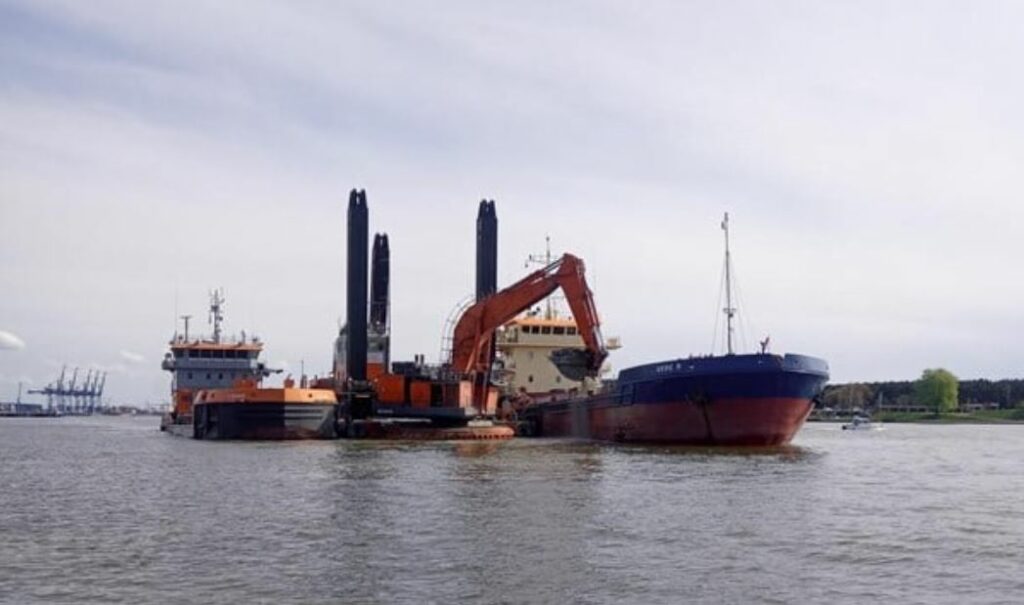 The main contractor for this capital dredging program is the Danish dredging company Rohde Nielsen A/S
Wasa's scope of work includes removal of 1 million cubic metres of clay, silt and sand.
The dredged material is being dumped at an offshore location – around 23 km from the dredging areas.
At the moment, two Wasa's backhoe dredgers are on the spot: "Optimus" with a 18m³ bucket and "Hector" with a 12m³ bucket.
Wasa will complete their job in this area in July.