Newly improved Marlin Class Dredge coming this summer
DSC Dredge of Reserve (LA) recently introduced its newly improved Marlin Class Dredge – the most requested dredge in 2020.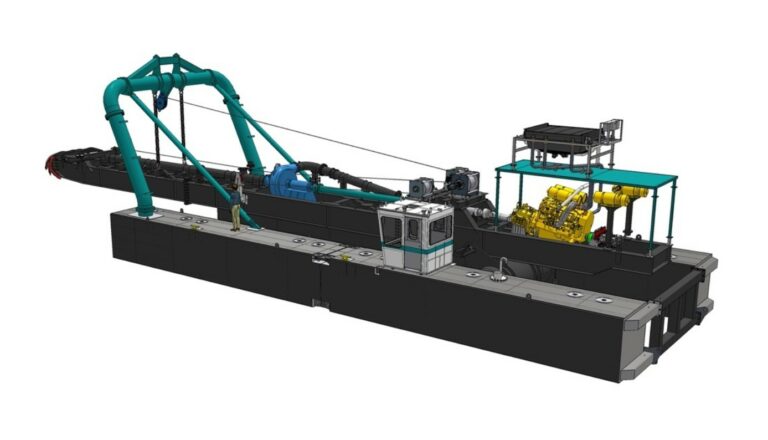 Coming available this summer, DSC's newly designed Tier 4 – 14″ (350 mm) features single engine Marlin Class underwater pump and a 1,125 HP (839 kW) diesel engine.
The newly designed Marlin dredge will have a 65′ (19.8 m) dredging depth capability. But, the most talked about improvement is that it is now completely transportable via both trucks and intermodal shipping containers thus making freight cost efficient.
In addition to premium features that already maximize operational efficiency, every Marlin Class Dredge can also incorporate all of DSC's newly released technology including DSC Vision and Dredge Rx.
While the Tier 4 engine is a new design, the Marlin Class dredge is still available with lesser Tier engines. As a result, the Marlin Class dredge can now be utilized by dredge owners and operators worldwide.
For more information about DSC's newly improved Marlin Class Dredge, please click here.