The Payra Port Authority (PPA) and Jan De Nul signed a contract for capital and maintenance dredging of the Rabnabad channel yesterday.
Under the agreement, Jan De Nul will dredge a 75km stretch of the channel, ensuring a draft of 10.5 metres.
According to the Port, this will allow entry and anchoring of vessels with a carrying capacity of 40,000 tonnes (during low tide) to 55,000 tonnes (during high tide).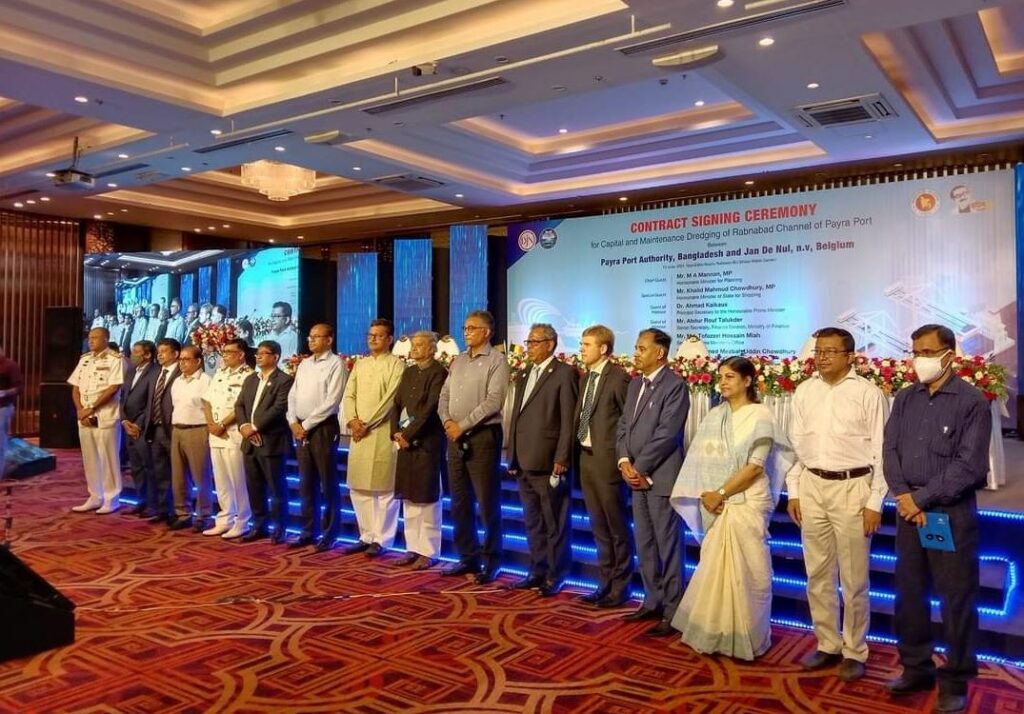 "Commercial goods could be transported from this port to all parts of the country including the capital through the Padma Bridge at the fastest time and cheapest cost," said the State Minister for Shipping, Khalid Mahmud Chowdhury.
"Apart from this, commercial goods could be transported to neighbouring countries including India, Nepal and Bhutan. The country's products will be more competitive in the international market."
Commodore Humayun Kallol, chairman of the Payra Port Authority, and Jan Moens, project director of Jan de Nul, signed the contract on behalf of their respective sides at the Radisson Blu Dhaka Water Garden.
At the ceremony, the port authority claimed that due to the utilisation of own fund, some 53 per cent cost of the dredging work would be saved.
The Port of Payra is a seaport in southern Bangladesh. It was established by an Act of Parliament in 2013.
The Port, located on the Ramnabad Channel near the Bay of Bengal, was officially inaugurated in 2016.
Photo: Payra Port Authority