Jan De Nul's Gerardus Mercator busy in Argentina
Jan De Nul's trailing suction hopper dredger (TSHD) Gerardus Mercator is currently busy working at the Puerto Belgrano Naval Base.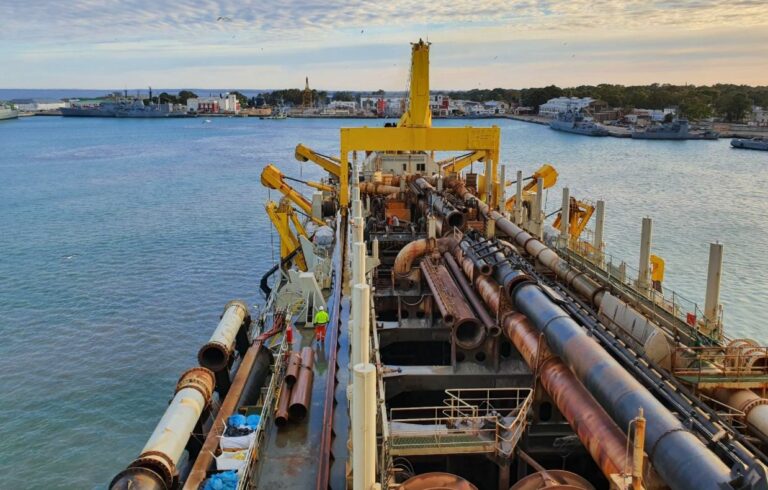 Puerto Belgrano is the largest naval base of the Argentine Navy, situated next to Punta Alta, near Bahía Blanca, about 560 km south of Buenos Aires.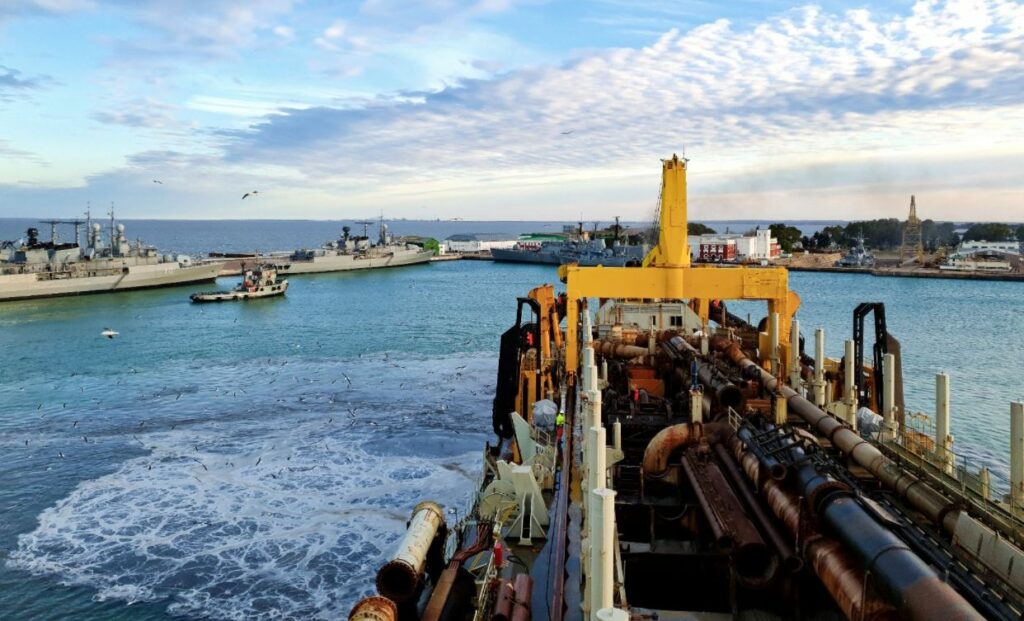 The TSHD Gerardus Mercator is the largest dredger that has ever operated in the country – it is 152.9m long and 29m wide.