Emphasizing dredge safety
This week SPN Commander Lt. Col. John Cunningham and District Construction Branch members will be busy holding dredge safety meetings with their contractors, reports the Army Corps' San Francisco District.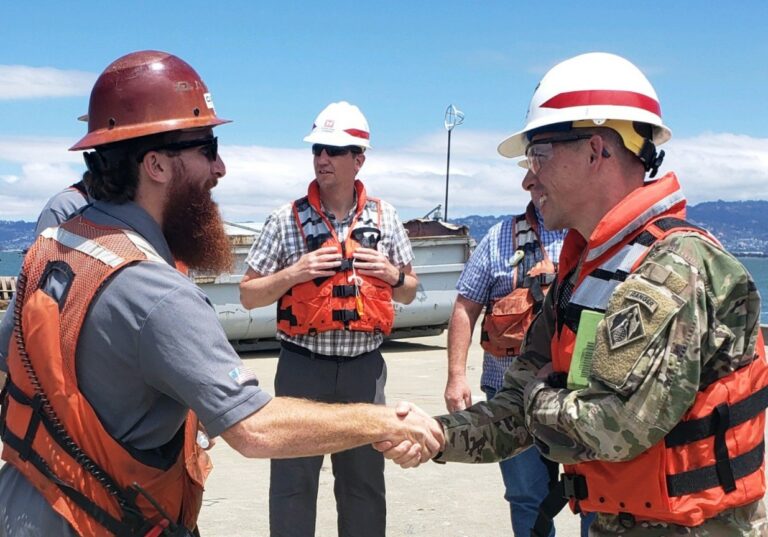 The series started yesterday at the Port of Oakland, Treasure Island is scheduled for today and Port of Redwood City is next. According to USACE, the first dredge safety meeting was with The Dutra Group.
There they met with Dutra management and dredge operators prior to work commencing and discussed key safety items and toured a dredge vessel.
Earlier this year, Dutra Group won a contract for the West Coast dredging works, which are set to begin by July 10th.
This involves dredging the deep draft channel on the Mouth of Columbia River and the Lower Columbia River on various locations from Astoria OR to and above Longview, WA.
In addition the contact will include dredging works in the San Francisco Main Ship Channel (SF MSC) at the entrance of San Francisco Bay, approximately 5-6 miles offshore from the Golden Gate Bridge.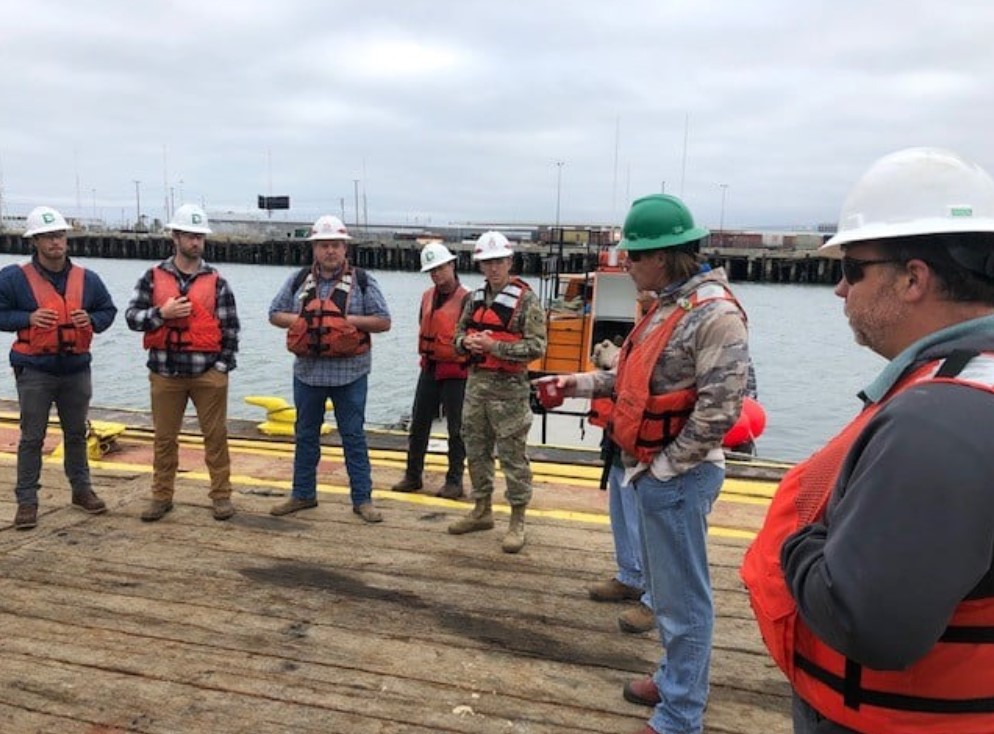 Finally, the district plans to conduct these meetings for all of its FY21 dredging contracts, with the commander attending ones at Treasure Island today and Port of Redwood City later this week.