Port of Koper raises the bar
The container quayside at the southern end of Pier I in the Port of Koper has been extended by 100 metres.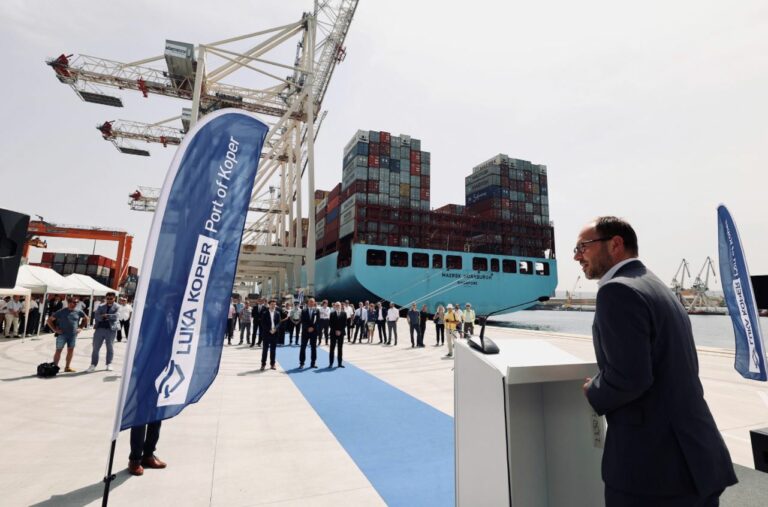 Yesterday, in the presence of Minister of Infrastructure Jernej Vrtovec, the new quayside was ceremonially handed over.
The extended quayside with a new berth, named Link 7D, is just one part of a large investment as Koper continues to build a container storage area of almost 25,000 m2 in the quayside's hinterland.
Construction is taking place offshore, so the entire structure is supported by steel piles. There will be 770 piles in total, with an average length of 65 metres.
The new storage areas are expected to be ready in the first quarter of next year. The annual capacity of the container terminal will then be one and a half million TEUs.
The total investment is worth €45.6 million; part of the funding was obtained from the European NAPA4CORE project. 
"The containerisation of goods in world trade has reached unprecedented proportions. Shipowners are building bigger and bigger ships and ports need to adapt to this. Otherwise, we would be out of all major commodity flows. That is why the new acquisition, the new Link 7D, is only the beginning," said the CEO of the Port of Koper, Dimitrij Zadel, emphasising the importance of the investment.
They have also ordered two new Super-post-Panamax container cranes (there are already two), which will arrive at the end of next year.
In addition, after 2022, the Port will start building the northern part of Pier I, which will also be dedicated to containers.