PHOTO: TSHD Elbe working in the Antigua
Dutch Dredging, a medium size dredging company based in Sliedrecht in the Netherlands, has been busy lately dredging sediments from the St. Johns Harbour, Antigua Island.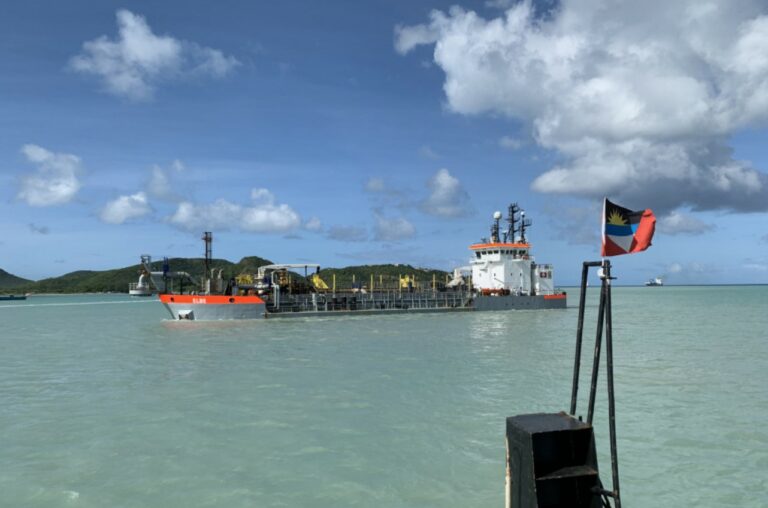 The former British colony Antigua, is a Caribbean island with 365 beaches. In Antigua the authorities are building a new cruise terminal for the oasis and quantum-class cruise ships.
This requires more draught in the channel of 12.3m and a large turning circle 11.3m deep with a matching mooring basin of 10.8m deep.
The work on this project started in 2020 and will continue throughout 2021. For the project, the company is using the 2800 m3 hopper dredger Elbe, which is is mainly active in the Caribbean and South America.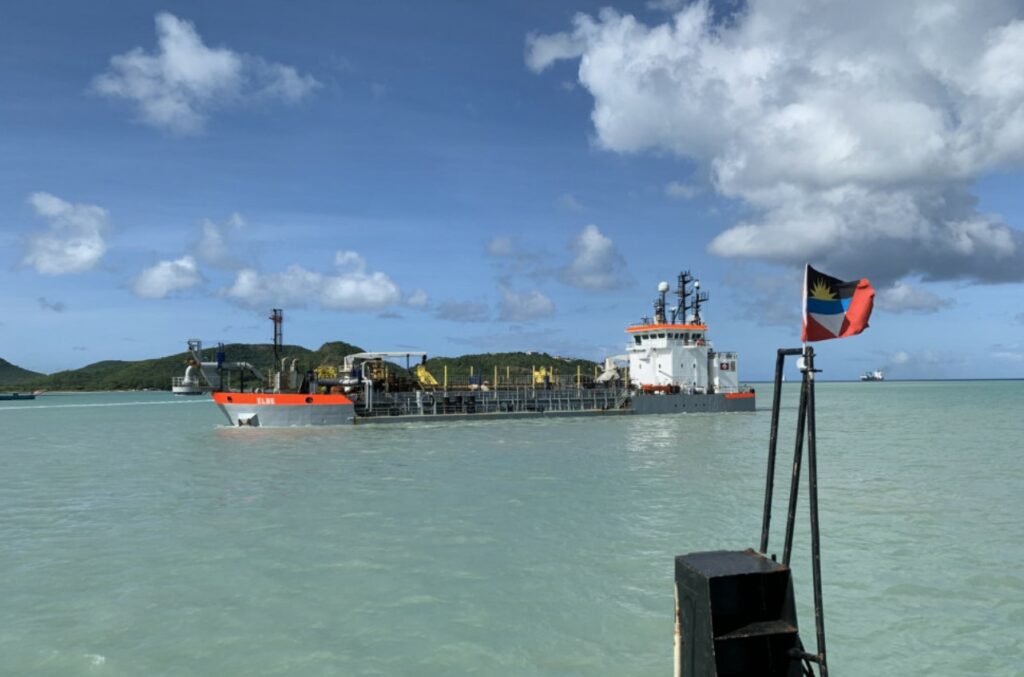 The scope of work for the Antigua project includes:
The removal of silt and soft clays from the access channel and turning basin (Maintenance dredging);
The removal of clay from the access channel and turning basin (Capital dredging).
The Government of Antigua and Barbuda recently announced that they are undertaking a 1.5 million cubic meters capital-dredging programme for deepening the St. Johns Harbor to accommodate larger cruise ships.