Okskaya lays keel for hydrographic ship of Project 19920
Okskaya Shipyard (Navashino, Nizhny Novgorod Region) yesterday held a ceremonial keel-laying of a large hydrographic ship of Project 19920 for the Hydrographic Service of RF Navy.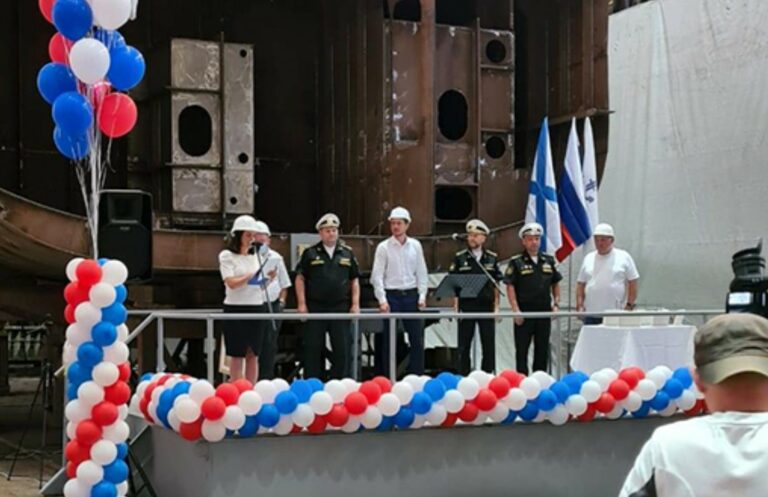 Large hydrographic ships of Project 19920 are multifunctional in their class and have a wide range of capabilities for hydrographic survey of the seabed and water as well as maintenance of coastal facilities of the Navy's navigation and hydrographic support system.
The Project 19920 features a single deck with continuous main deck and long forecastle. Middle section of the boat houses the deckhouse and the engine room. The ship's bow stem is raked forward to provide a comfortable ride, while its stern has a transom shape.
The watercraft measures 36.44m in overall length, 7.8m in overall beam and 3.60m in depth. It has a displacement of 320t and can carry a crew of up to 11 personnel.
Under the order of Admiral Nikolai Yevmenov, the Commander-in-Chief of the Russian Navy, the ship will be named after Anatoly Knyazev.