USACE and partners are conducting monitoring in multiple locations along the marshes and in the waterways behind Seven Mile Island in Cape May County, N.J.
The monitoring is being conducted as part of the Seven Mile Island Innovation Lab, an initiative designed to advance and improve dredging and marsh restoration techniques in coastal New Jersey through innovative research, collaboration, knowledge sharing and practical application.
The State of New Jersey and The Wetlands Institute are partners in the Innovation Lab.
Seven platforms with data collection instruments have been installed in various locations in estuary waterways and on the marsh.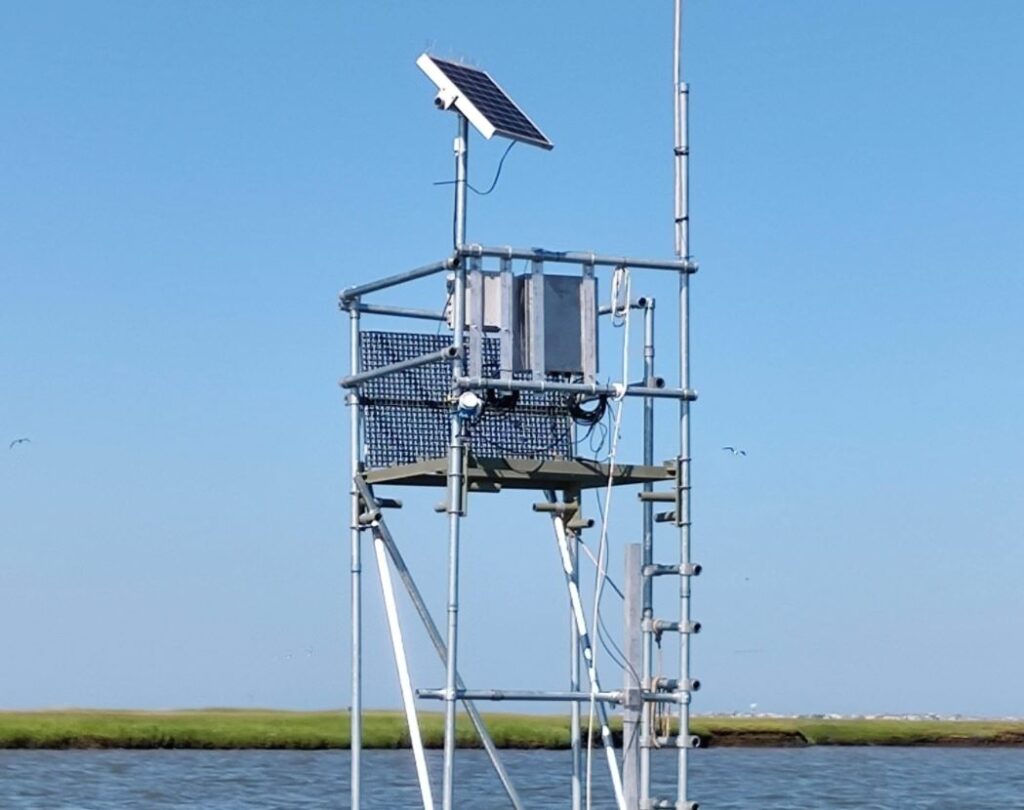 According to USACE, the platforms are helping researchers study waterways, shallow tidal flats and wetlands and monitor recent dredging and marsh restoration projects.
"Boaters, kayakers, and others recreating on the water should steer clear of the platforms to avoid disrupting data collection and the overall research effort," said USACE.