Developing sustainable solutions in Senegal
Deltares is working on two projects in Saint-Louis, Senegal, to protect the population against flooding from the Sénégal River and coastal erosion by the sea.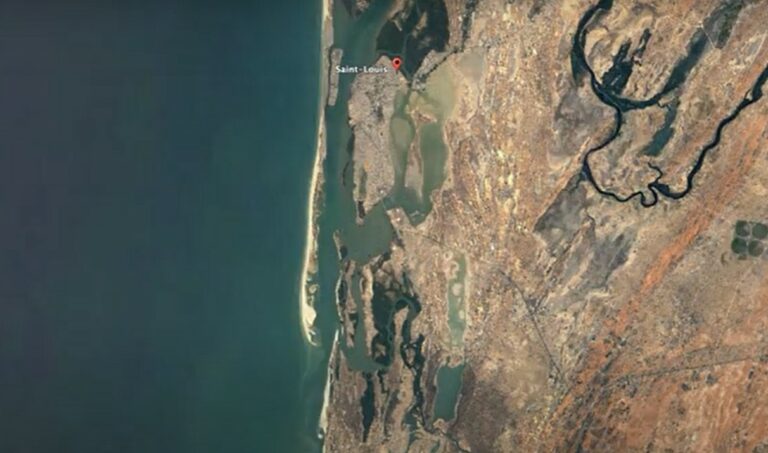 "The problems are big, but we have collected a lot of data to arrive at the best solutions," said Pieter Koen Tonnon, senior advisor at Deltares.
Saint-Louis is caught between two threats. The coastal town in northern Senegal is located on a sand spit at the mouth of the Sénégal River, where high river levels cause flooding during the wet season.
At the same time, the city borders on the sea, which means that storms and waves also cause flooding and coastal erosion on the narrow, vulnerable coast where many people live.
"In the past, a passage was made from the river to the sea in order to drain the excess river water more quickly," added Pieter Koen. "However, that crossing has started to grow uncontrollably, become wider and move along the coast. That brings additional problems with it. Villages have been wiped out, saltwater intrusion is a problem for crop irrigation and fishermen can no longer catch freshwater fish due to saltwater intrusion into the river. They move to the sea and that leads to dangerous situations for the fishermen." With all its consequences; many fishermen have already drowned by the unpredictable sea.
Monitoring campaign
Deltares started setting up an environmental monitoring and modeling system two years ago. By conducting three large monitoring campaigns, a lot of knowledge has been gained about the waves, currents and discharge of the river.
Pieter Koen continued: "We used the results to set up models of the system, to predict the effects of waves and storms. We are currently assessing all options to make the area safer and how to counter the salt intrusion, for example."
A second project focuses on reducing erosion on the coast near Saint-Louis. "Every year they lose four to five meters of coast, that's a lot. While a lot of people live there."
The work is done in close collaboration with other parties, such as the World Bank, which finances the projects. Deltares also works with Egis Eau, a French consultant, and IHE. "We mainly do the technical aspects and modeling of the coastal processes, the French do the river modeling and look at the socio-economic aspects and costs."
Pieter Koen expects that the first measures, such as strengthening the coast with vegetation and emergency nourishments, will take place within a year. What is also special about this project is that Deltares transfers knowledge and expertise to local parties, whereby the measuring equipment and models have also been transferred. "We have organized training courses together with IHE to educate the local parties. They can now monitor themselves and get to work with the models we have developed. Because the more measurements and analyzes they do themselves, the better they understand the situation there."