£30 million Burton-upon-Trent flood scheme complete
The Environment Agency's £30 million upgrade of Burton-upon-Trent's flood defences is complete, with the defences already demonstrating their value to the town.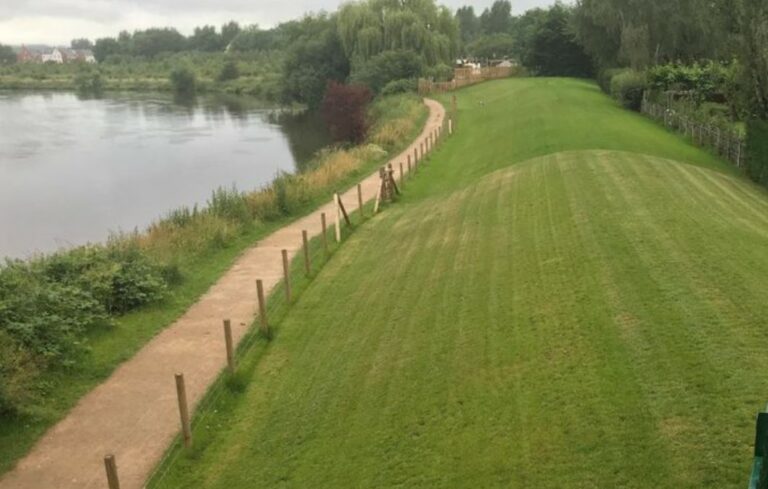 "We're delighted to successfully deliver upgraded flood defences for the community of Burton-upon-Trent, which will reduce the risk flooding to 4,500 homes and 1,000 businesses," commented Will Groves, senior flood risk adviser for the Environment Agency.
The project follows work carried out between 2005 and 2007 and in all, Burton has some 9 kilometres of upgraded defences.
In addition to improving existing defences, the Environment Agency is constructing further defences near Branston Water Park off the A38 after some 18 properties were impacted in the 2020 floods. This work is expected to be completed by next spring 2022.
The Burton scheme is part of the £2.6 billion being spent over 2015-21 across the country, delivering more than 1,500 projects to better protect 300,000 homes. This is on top of £1 billion by 2020 to maintain flood defences.
The Environment Agency will be doubling this investment to a record £5.2 billion between 2021-27, creating around 2,000 new flood and coastal defences to better protect 336,000 properties across England.