The split-hull Dredge Murden, operated by USACE's Wilmington District, is dredging in Barnegat Inlet.
Sand is being placed in the nearshore area off Harvey Cedars, NJ.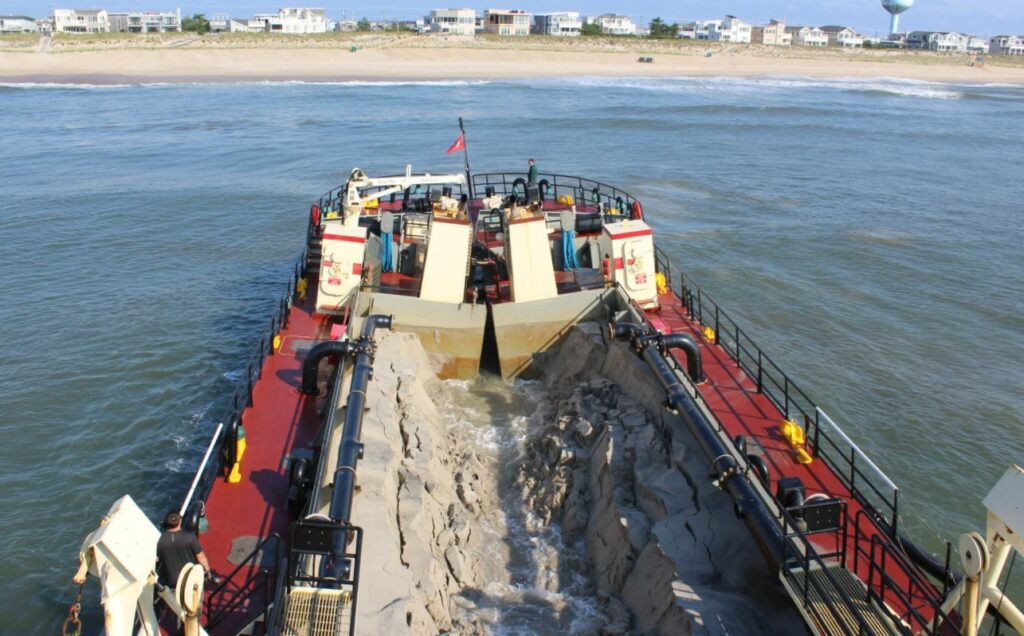 The project was selected as part of a nationwide program to test innovative methods for beneficially using sediment.
The 156 foot Dredge Murden has a capacity of about 500 cubic yards.
It has a split hull design which enables the placement of sand in nearshore environments.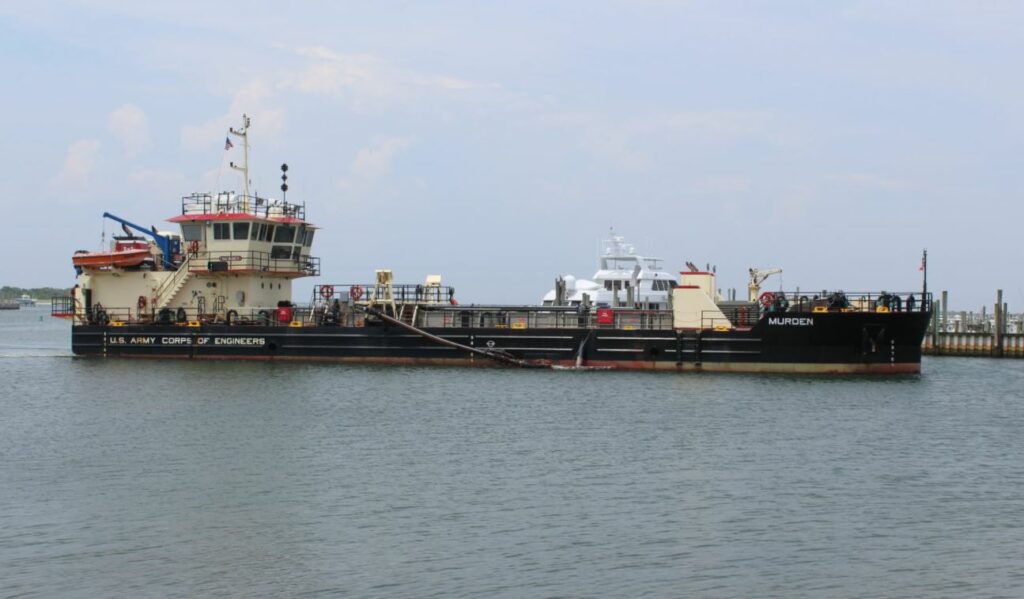 The vessel construction and design was managed by the USACE Marine Design Center and it is owned and operated by the USACE Wilmington District.