The USACE Honolulu District is conducting a study along the North Shore of Oahu which experiences significant erosion in the winter season.
The study is utilizing multiple remote sensing technologies to understand erosion and accretion patterns along the north shore, including a mobile version of the Radar Inlet Observing System called SWIFT.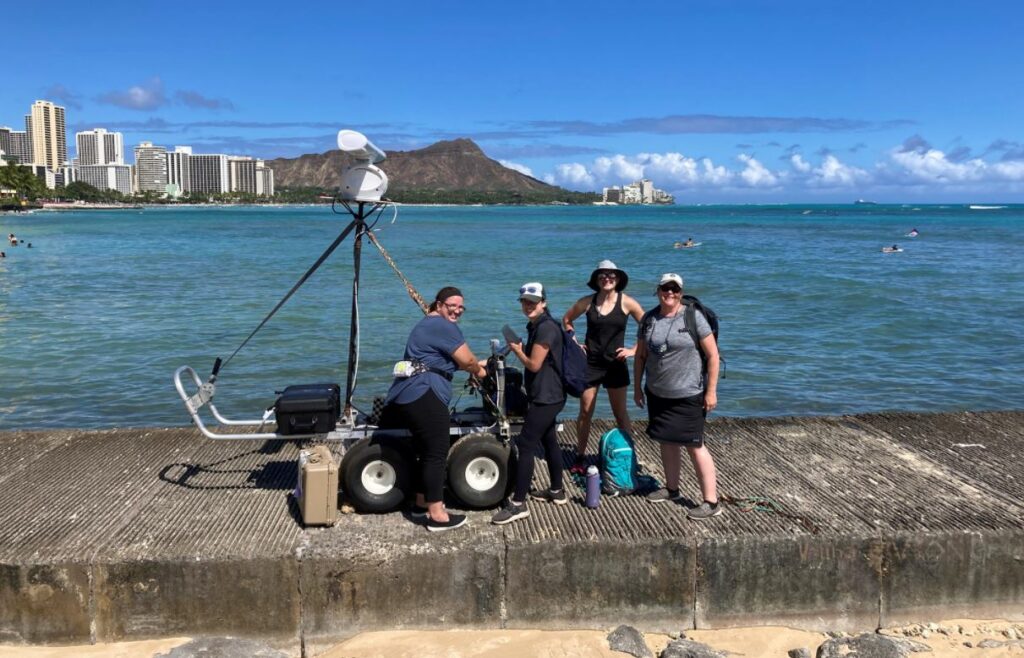 "One of our own coastal engineers, Rachel Malburg, from Detroit's Hydraulic & Hydrology branch was able to support ERDC and Honolulu District for the latest SWIFT survey in the field," USACE said.
"This was a great opportunity to gain more experience in field applications and knowledge sharing."