Wular Lake dredging in full swing
Reach Dredging Limited, a division of the Rashmi Group, recently won a contract for the conservation and management of Wular Lake in the Kashmir Valley.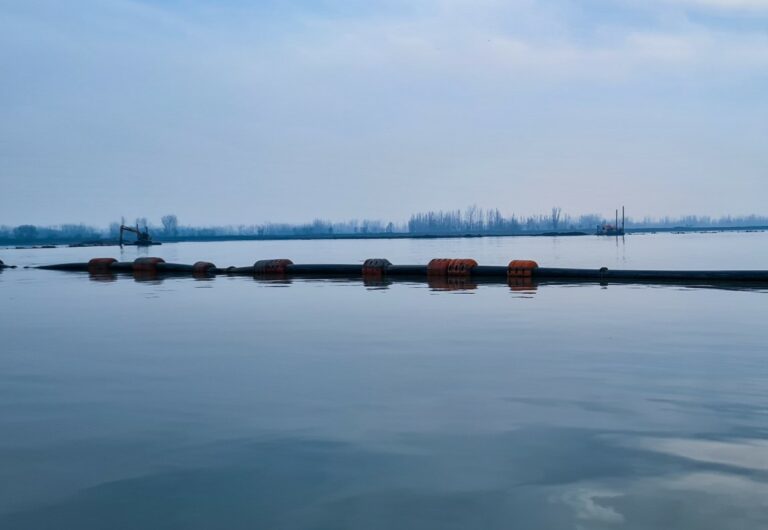 Spanning over an area of 130 sq. km, the lake plays a crucial role in the hydrographic system of the Kashmir Valley by acting as an absorption basin for floodwater. It also supports the livelihood of a huge population and is a habitat for migratory water birds.
However, the drainage of the lake for agricultural purposes, willow plantation, and settlements have led to the contraction of the Wular Lake area and thus its conservation is a national concern.
Once known as the largest freshwater lake in Asia, the Wular has shrunk considerably over the past few decades due to silting over an area of approximately 27 sq. km.
In order to navigate the challenge and find a more permanent solution, the Wular Conservation & Management Authority (WUCMA) floated a tender for the "Increasing the Water Holding Capacity of Wular Lake & its feeder channel (Naaz Nallah)".
This multi-million dredging project, one of the biggest restoration efforts in Asia, has been awarded to Reach Dredging Limited.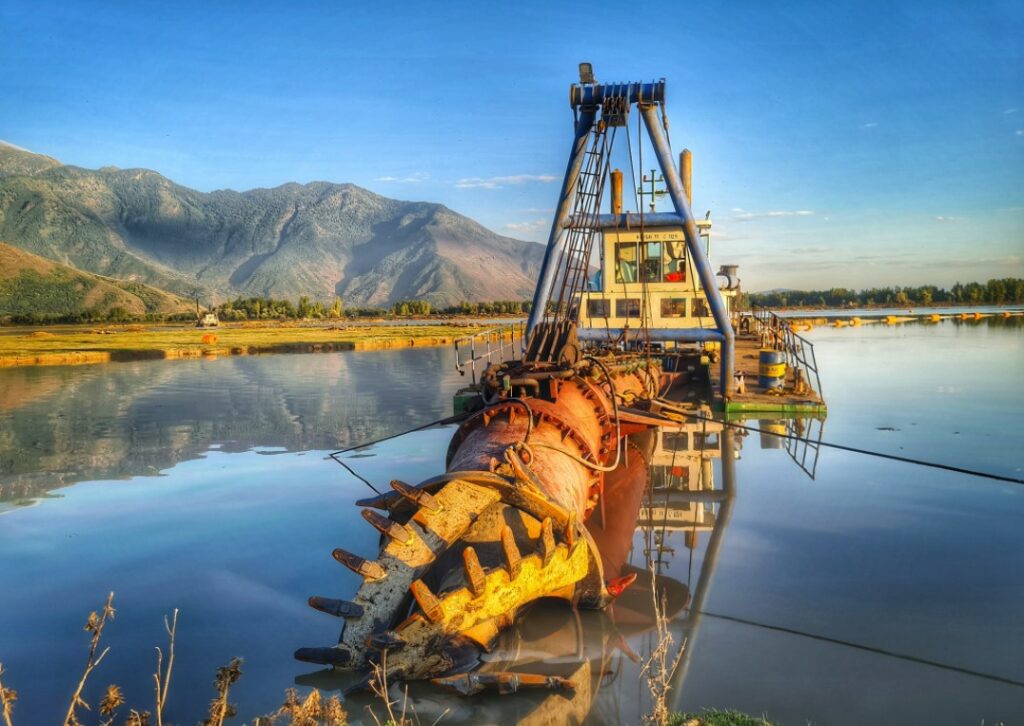 A fleet of machinery including high tech Cutter Suction Dredgers (500 CSD & 250 CSD), Long boom & short Boom excavators, Multicat Tug Boat, Cranes, Hydrographic Survey equipment and tippers/dumpers have been deployed for the project.
"The work of Wular dredging has been taken up on a large scale after UT administration sanctioned Wular Action Plan for Rs 200.00 crore for conservation and management of Wular Lake. When completed, the work will remove 63 lakhs cubic metres of silt from Wular lake and restore the carrying capacity of the lake on that area," said Farooq Gillani, the Chief Executive Director of WUCMA.
According to WUCMA latest update, currently 2.6 sq. km. out of 3.10 sq. km. has been restored and 51 lakh cum of silt dredged from Wular Lake during the ongoing project. If all goes according to schedule, the Wular Lake dredging project will be completed sometime next year.
Post the completion of dredging of the critically silted areas, reconditioning of Wular Lake will contribute to an improvement in the quality of life for people living near the lake's boundaries.
The initiative will also provide a tangible solution from the future floods and benefit in terms of water availability in the time of extreme droughts, to the residents of the Kashmir Valley.