In the following weeks, the Regional Municipality of Wood Buffalo (RMWB) will conduct dredging work along the mouth the Snye to maintain water access to the Clearwater River.
"Beginning July 28, the parking lot and waterfront area at the point of Snye Park will be closed in intermittent periods. The closures will allow for mobilization, hauling material from the site and demobilizing. Between these operational periods, the area will be accessible to the public," RMWB said.
Starting August 3, water access from the mouth of the Snye to the Clearwater River will be temporarily closed while dredging takes place.
The closure is expected to last up to two weeks.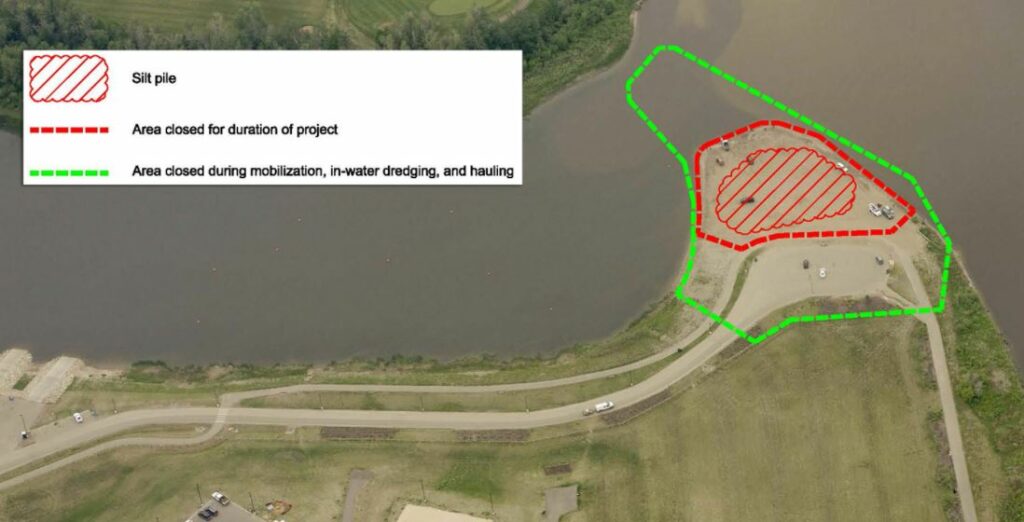 "There will be no access for watercrafts between the Snye and Clearwater River during this time. The boat launch at Snye Park will also be temporarily unavailable during this period of two weeks," they said.
While the physical dredging and removal of sediment deposits from the mouth of the Snye is expected to up to two weeks, this material is being placed on the point and must be dewatered before being removed from site. Once dewatered, the material will be hauled away.