Tekakwitha Island dredging set for next week
The dredging works associated with the Tekakwitha Island and Bay Restoration Project will begin on August 2, the Kahnawà:ke Environment Protection Office (KEPO) reports.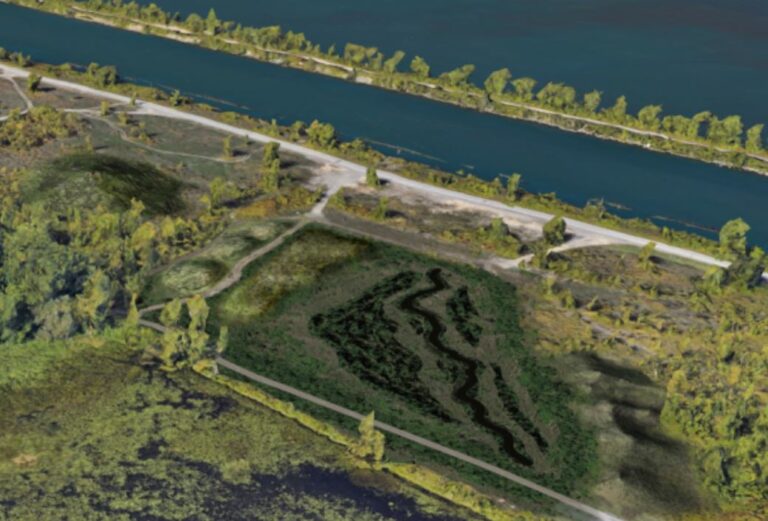 The dredging operations are expected to last for approximately six weeks.
The set-up for this important part of the project is ongoing this week.
According to KEPO, the dredging work zone is being marked off with turbidity curtains and buoys, and pipes are being installed. Also, KEPO will this week implement measures to rescue fish within the work zone and relocate them outside of the work area.
The dredging must be completed during a specific time of year to reduce harm to fish and turtles using the bay.
"To ensure that we comply with these timing windows, our contractor, RML Landscaping, and their subcontractors will be working six days per week (Monday – Saturday) between the hours of 7am and 7pm," said KEPO.