Royal IHC hands over the world's largest CSD to DEME
DEME has taken delivery of its giant new cutter suction dredger (CSD) Spartacus from Dutch shipyard Royal IHC.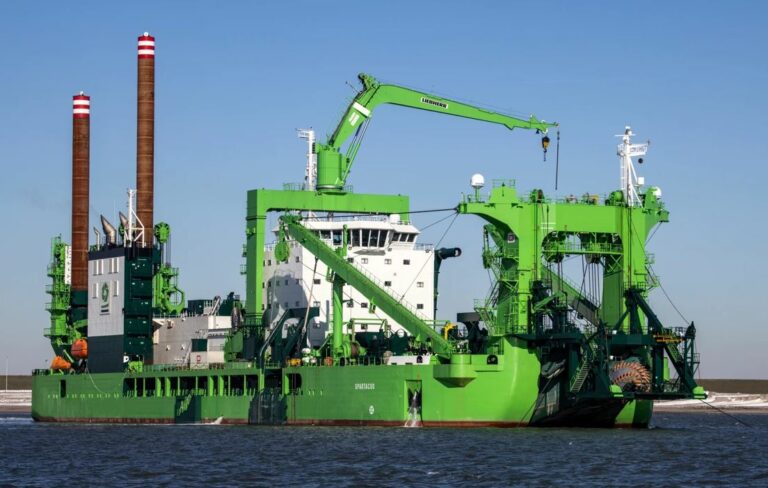 According to DEME, the Spartacus sets a new benchmark in the global dredging market – this is the world's largest and most powerful self-propelled cutter suction dredger and the first able to run on liquefied natural gas (LNG).
With a total installed power of 44,180 kW, its production rates and ability to cut hard soil are unmatched in the industry.
The four main engines can run on Low Sulphur Heavy Fuel Oil or Marine Diesel Oil, as well as LNG, and the two auxiliary engines have dual-fuel technology.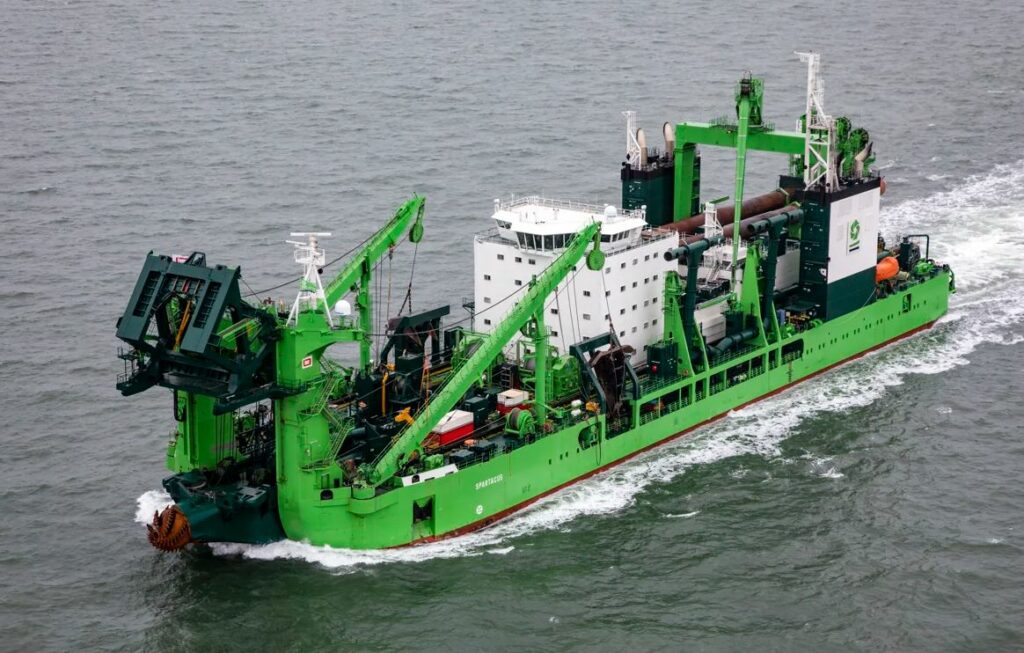 The CSD also has a waste heat recovery system that converts heat from the exhaust gases into electrical energy.
The heavy cutter ladder, able to be controlled and operated from the bridge by a single person, can operate up to a dredging depth of 45m.
The largest land reclamation project in DEME's history
Immediately after delivery, the Spartacus will set sail for its first assignment in Abu Qir, Egypt – the largest dredging and land reclamation project in DEME's history.
This project includes the reclamation of 1,000 hectares of new land, the deepening of the port's approach channel to 23m and the dredging of a turning basin to 22m.
Under the contract, DEME will dredge an enormous volume of more than 150 million m3 during the course of the project.