Hopper dredger Yaquina ready for Vancouver Bar
The USACE's Portland District released this amazing photo of the hopper dredger Yaquina last week.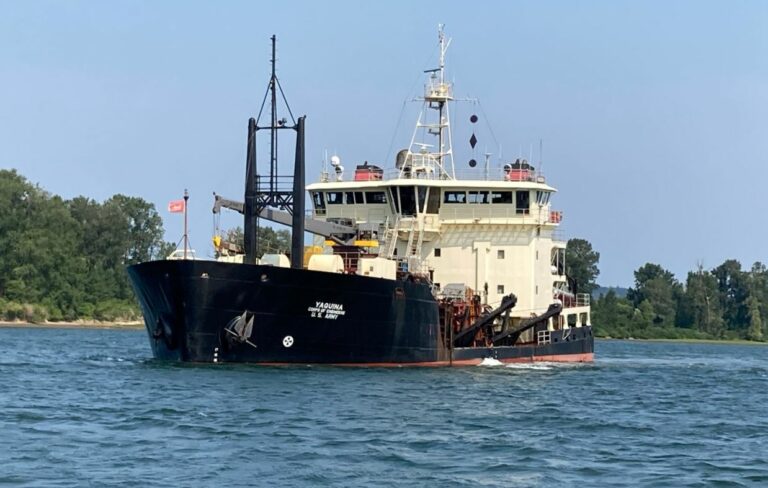 The vessel and crew were on their way from St. Helens, Oregon, to the Vancouver Bar when the photo was taken.
The Yaquina will spend a little while dredging there before heading to the Oregon coast (once weather permits).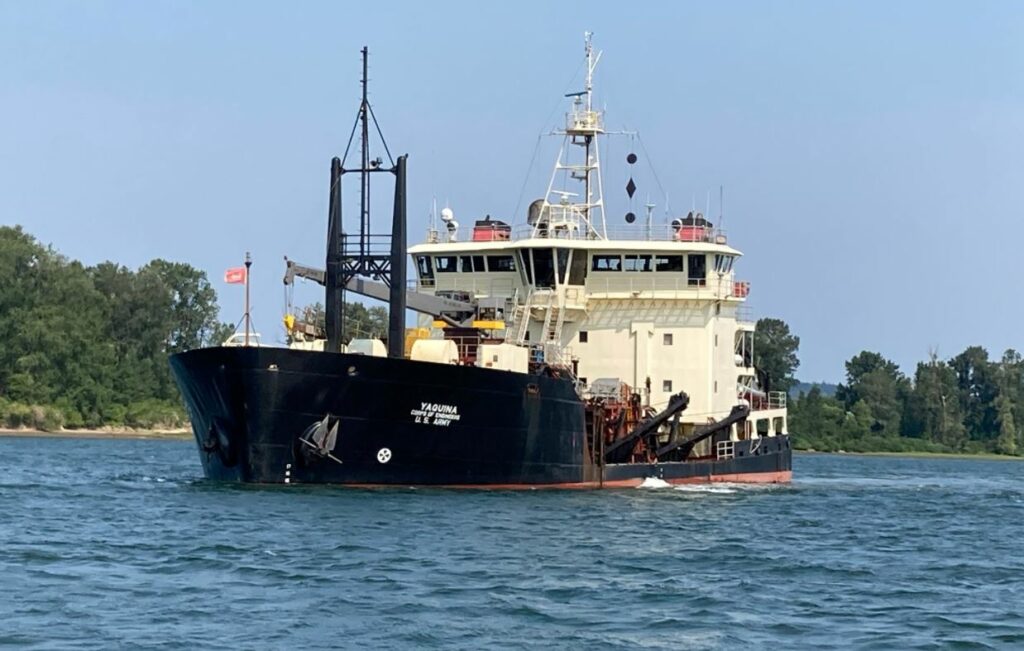 The USACE's hopper dredger, operated by a merchant marine crew, was delivered to the Portland District in 1981.
The Yaquina helps to maintain the entrance bars, rivers and harbors on the coasts of Oregon, California and Washington.
Because of its size, the vessel is particularly well-suited for dredging the small, shallow coastal entrances and smaller, shifting sand deposits in river channels.