Jan De Nul completes Port of Riga dredging works
Following recent dredging operations in the shipping channel, the Port of Riga now can safely accommodate AFRAMAX and BABYCAPE vessels calling at its facilities.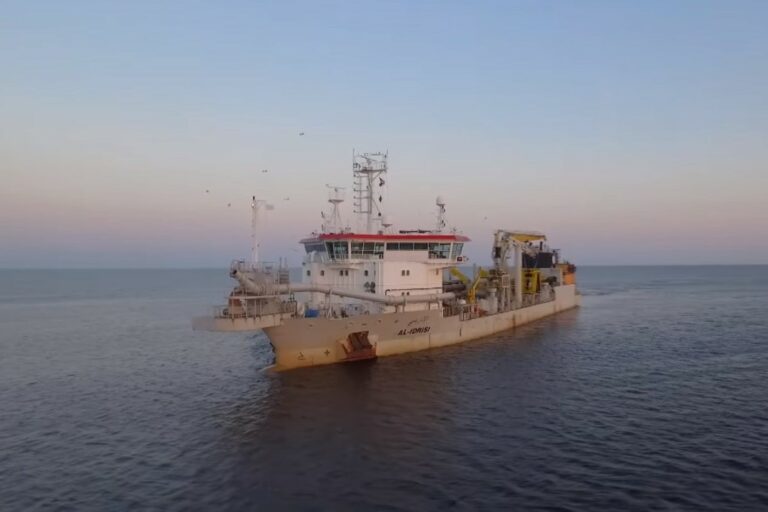 Last month, Jan De Nul Group wrapped up dredging work at the port's berths and shipping channel. During the works, the Daugavgriva shipping channel was expanded by another 20m, and deepened to 16.5m.
"All over the world, the size of the vessels calling the port, has grown during the last twenty-five years. The ships have become wider, longer, with a greater draft and gross tonnage," said Arnis Šmits, the Riga port Harbour Master. "At the same time, the approach channel in the port of Riga has not been changed for some time."
"The widening and dredging of the channel will significantly foster the safety of navigation, improve the overall efficiency, as well as make the port of Riga more attractive for vessels such as AFRAMAX tankers (with a length of up to 250m and deadweight 80+thousand metric tons) and BABYCAPE dry cargo bulk type vessels (with a length of up to 260m and deadweight 120+ thousand metric tons)," explained the Harbour Master.
In total, JDN carried out dredging works for three months at several locations including Mangaļsala, Jaunmīlgrāvis, Krievu sala, Daugavgrīva and the Sea gate. This included successful removal of approx. 753,000 m3 of dredged material from the port's waterways and safe disposal in the Gulf of Riga.
According to Vilis Avotins, Head of the port's Environment division, the project has been carried out in accordance with the technical regulations and environmental requirements of the Lielrīga Regional Environmental Board of the State Environmental Service.
"In order to minimize the project impact on different fish populations, the status of fisheries and restrictions related to fish spawning periods were taken into account. Prior to the commencement of the works, a chemical and eco-toxicological analysis of the soil was carried out in order to determine where the most suitable place for further storage of the dredged soil might be," concluded Vilis Avotins.