The Vancouver Fraser Port Authority is about to complete maintenance dredging of DP World's Centerm Terminal located along the south shore of Vancouver Harbour.
The project which started mid-August, will be finished by the end of the month, reported the port authority.
They also added that this clamshell maintenance dredging scheme will return the existing berths (5 & 6) to their operational depth of 15.5m, as previously maintained. The last time this area received maintenance dredging was in 2007.
"The project is being completed entirely from the waterside, utilizing a clamshell dredge to remove the sediment from the seabed and place it into a self-dumping scow," the officials said. "The dredge material is being placed at the Point Grey disposal at sea site."
"During dredging operations, nearby residents and businesses can anticipate to hear typical vessel and crane noise associated with the dredge equipment and stand-by tug," they added.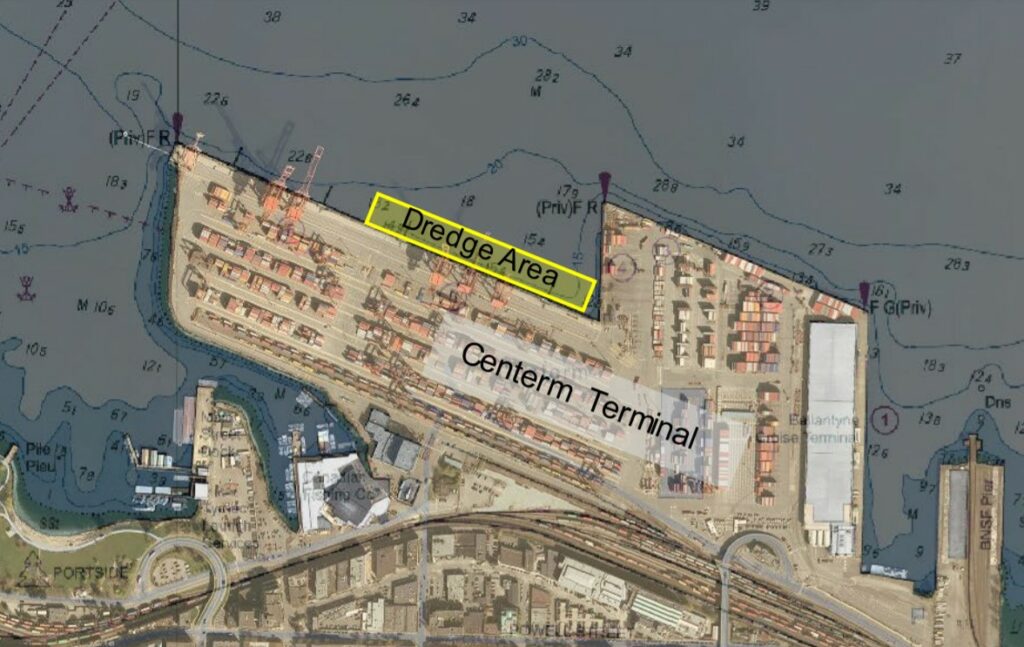 The port authority anticipates that this maintenance dredging operation will remove approximately 5,000 cubic metres of sand mixed with some silt and clay from the Centerm Terminal.