Foyle and Marine Dredging has taken delivery of a Hitachi ZX890 that will join the company's fleet of large Hitachi excavators.
The ZX890 will join the EX1200-6 Grizzly 2.0 and the ZX490-6 ME in Castletownbere, to support Sorensen Civil Engineering Ltd, as they redevelop the Fishery Harbour at Dinish Island.
According to Foyle and Marine Dredging, there's a lot of specialist underwater breaking to be done along with a large dredge area and Grizzly 2.0 will certainly have an impact along with the Hitachi EX490 mobilised and straight to work.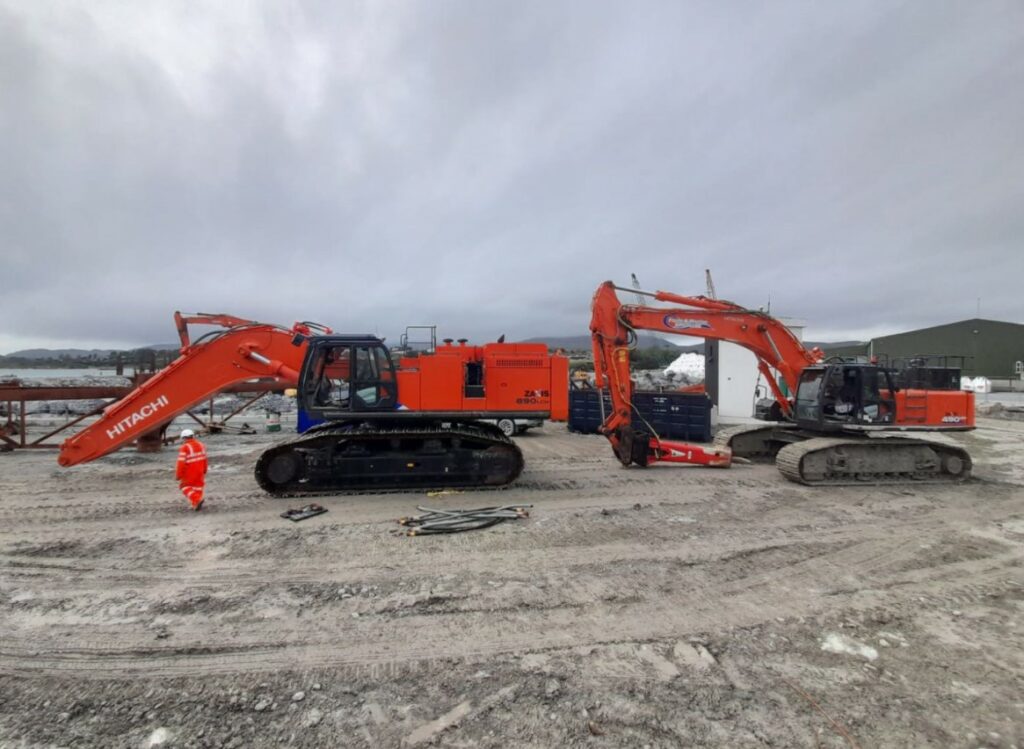 The machine was delivered by MAR-TRAIN HEAVY HAULAGE LTD and will be supported by Hitachi Construction Machinery (UK) for all its servicing and repair needs.
This new machine has been purchased as part of the Foyle strategy to provide main contractors, with a subcontractor who has reliable machines for all aspects of marine dredging, excavation, and construction, including underwater rock breaking and demolition.
The company also offer packages for rock armour revetments and long sea outfalls utilising both land-based and marine plant.
Photo: Foyle and Marine Dredging