New sloped clamshell bucket from Cashman
In the fall of 2017, Cashman Dredging and Marine Contracting Company, LLC designed a state-of-the-art sloped clamshell bucket with partner Anvil Attachments to deploy on the contoured subsurface profile of the New Bedford Harbor Cleanup Project in Massachusetts.
 
Conventional flat-level clamshell buckets have been found to result in an undesirable and wasteful degree of bucket overlap when dredging a sloped surface and are not functionally ideal for complying with tight accuracy tolerances called for on environmental dredging projects with slopes.
 
This new 3:1 stair-step sloped bucket achieved required design depth with accuracy, decreased bucket overlap from 70% to 10%, efficiently collected more material than water with fewer bucket takes needed, and reduced in-water sediment suspension, all while never sacrificing production.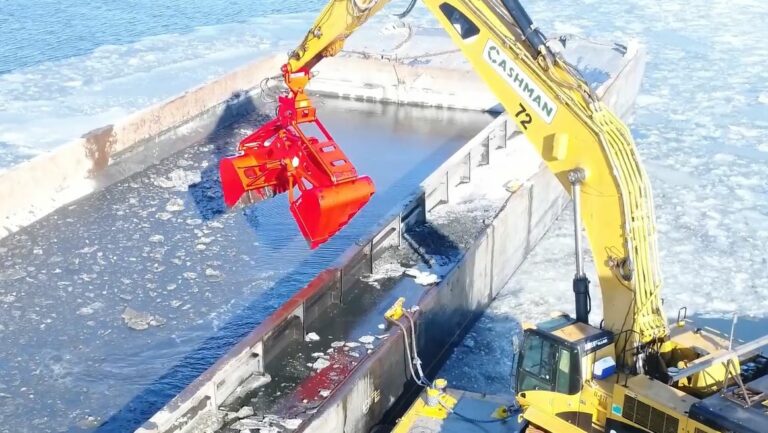 The introduction of this bucket positively improved the project schedule and overall cost, making it a success.
 
Cashman patented the sloped clamshell bucket in 2020 and made it available for all U.S. dredging contractors to adopt.
 
The Quincy based company and its project teams maintain their edge by engineering forward-thinking solutions to complex problems.