Onslow Marine dredging starts soon
The Department of Transport WA has just announced that dredging works are scheduled to take place adjacent to the Lot 13 wharf at the Onslow Marine Support Base (OMSB) from Saturday, 9 October 2021 to approximately 31 October 2021.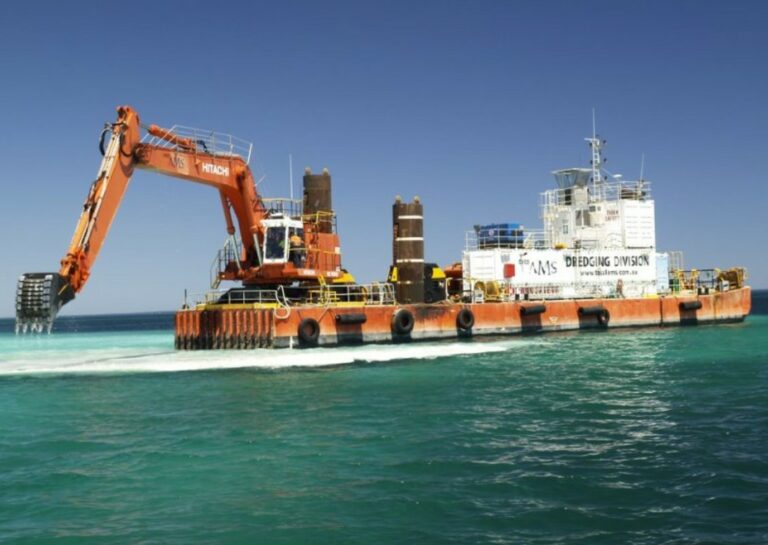 The contractor for this project is WA Dredging Pty Ltd., a division of Total AMS Pty Ltd, a Fremantle based company that specializes in a wide range of marine activities.
According to the DoT, dredging works will be conducted 7 days a week, from 6am to 6pm, by back hoe dredge 'Total Support' (32.7m x 9.2m) with assistance from multicat 'Beadon Creek' (15.5m x 6m) and split hopper barge 'North' (32m x 8m).
DoT also added that the 'Total Support', equipped with a 120T Excavator, will excavate the material into the adjacent 'North' barge or directly to shore. Both barges are marked by the required navigational light. The dredge has no self-propulsion and uses spuds to move assisted by the 'Beadon Creek'. The dredge will remain in the area of operation outside of operating hours for the duration of the works.