IADC Safety Award 2021 winner – VIDEO
International Association of Dredging Companies (IADC) has just released a video about the Safety Award 2021 winner – Jan De Nul and their Bollard Step system.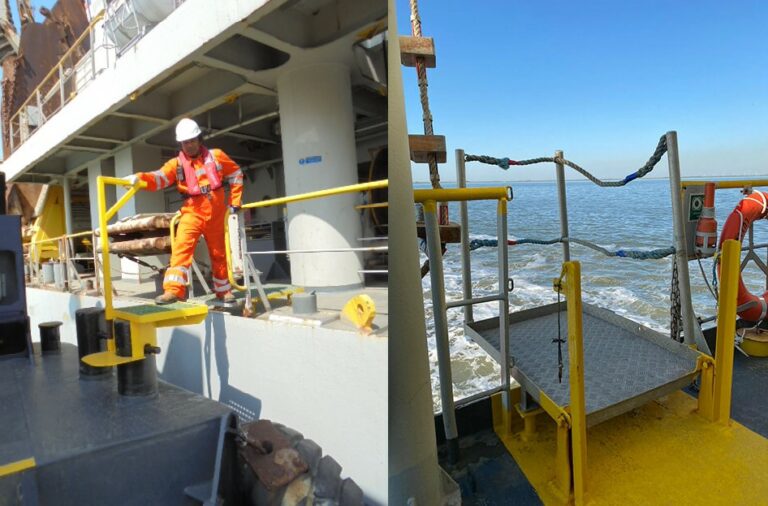 Jan De Nul's bollard step has been designed by crew, creating a solution which is both easy and quick to use, and is low on maintenance.
Designed by crew, the bollard step transforms mooring equipment into a safe and secure step on which to make marine transfers.
The main materials used are steel and anti-skid grating. The latter creates a safe surface from which one can make a safe transfer in between two vessels, or from a vessel to the shore.
The fact that the bollard step is quick and easy to use is reflected in the way it is mounted: two persons can effortlessly carry the step, and put it in place without extra securing measures.