MOTAS dredging solutions recently delivered custom made Fall Pipe System for Rohde Nielsen's DP2 fall pipe rock installation vessel 'Grane R'.
The company has designed, built, engineered, and installed the system in close cooperation with Rohde Nielsen.
It will be used to accurately lay foundations on the seabed for offshore structures such as offshore windmills or to cover underwater trenches in which cables are placed.
Due to the limited space on board of the 'Grane R' the engineers of MOTAS had to work with every available m² of space.
Therefore they integrated the Fall Pipe System in such a way that it takes up very little place when stored on board. The Fall Pipe System, when retracted, can be stored on the side deck of the ship.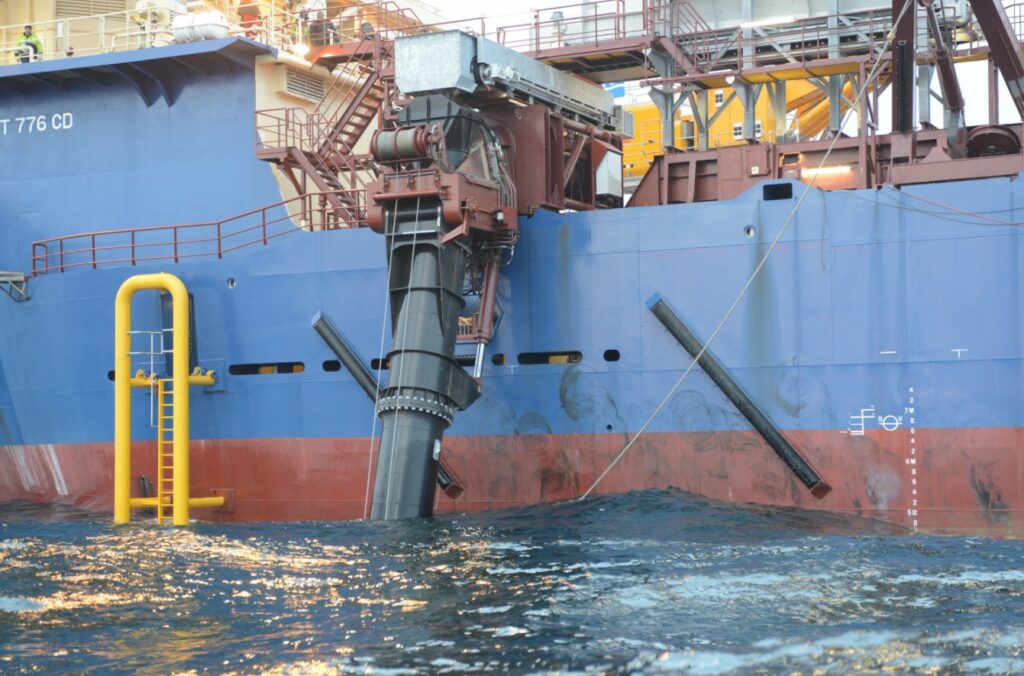 Telescopic pipe and active motion compensation
The system is outfitted with a telescopic pipe extendable 0-10 meters, for flexibility. Due to the telescopic pipe, the 'Grane R' can install rock accurately up to a depth of 60 meters. The telescopic section of the pipe can be operated via a computer which is located on board of the 'Grane R'.
Another feature that MOTAS engineered is the active motion compensation system. This system makes it possible to keep the pipe near-static positioned, even when it is being operated in rough seas. This combination of systems makes the Fall Pipe System very accurate when it comes to installing rock.
Specifications for this project:
Rock capacity: 4900 t – option to increase;
Fall pipe size: Ø 1200 mm;
Max. rock size: 400 mm;
Fall pipe operational depth: 8-60 m – options for additional depth.