J.E. McAmis has just released the latest update on their work at the Mouth of the Columbia River (MCR) South Jetty project.
The Chico based heavy civil marine contractor, along with major subcontractor Rognlins Construction, and the USACE Portland District worked very hard all year to complete repairs to the Mouth of the Columbia River (MCR) South Jetty from Station 153+75 out to 221+50.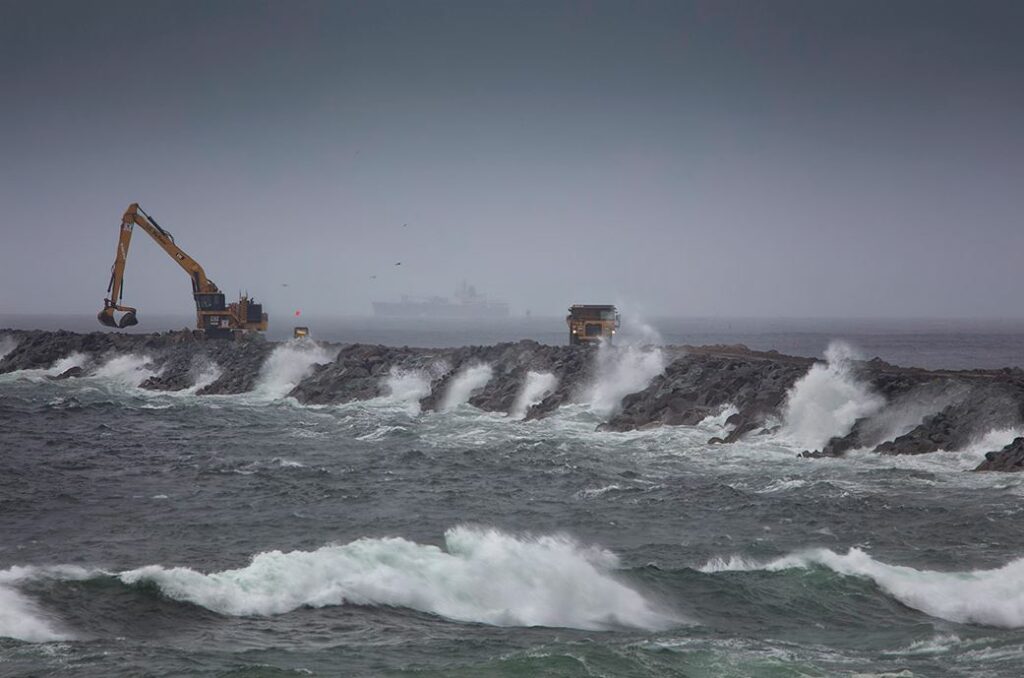 To date, more than 240,000 tons of jetty stone ranging in size from 4 tons to 40 tons has been delivered to the MCR South Jetty site.
According to J.E. McAmis Vice President and Senior Project Manager, Scott Vandegrift, "J.E. McAmis will continue to quarry our own stone this winter in several permitted locations throughout the Pacific Northwest and will be prepared to barge an additional 120,000 tons of jetty stone to site in 2022 and again in 2023."
It is anticipated that the completion of the estimated 480,000-ton project will occur in Q3 2023.
The team has run out of consistent safe working weather this year and will resume placement operations in May 2022.