PHOTO: Boskalis' Magnor ready for the Fehmarnbelt project
One of the world's largest floating excavators, backhoe dredger Magnor of Boskalis, has arrived in Aabenraa Fjord, Southern Denmark, to take part in the Fehmarnbelt Tunnel project.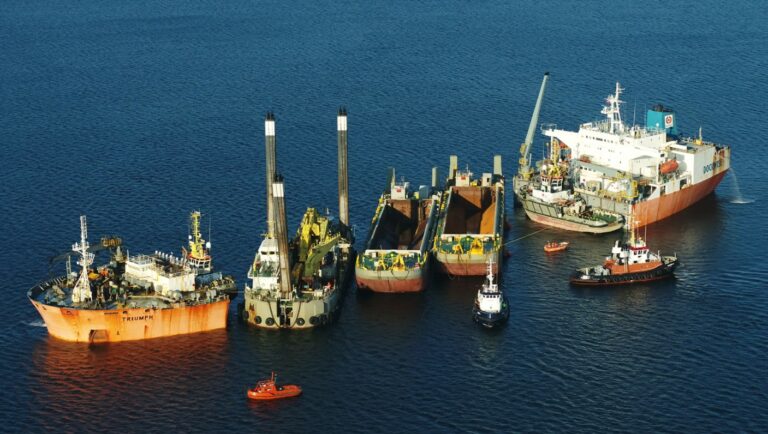 According to Femern A/S, the Magnor was delivered earlier today by the semi-submersible cargo ship Triumph. In addition to the dredger, on board were two more tug boats and two dredge scows for the Femern project.
The dredger is now sailing to Rødbyhavn, where it will be part of the biggest excavation project in Denmark, construction of the Femern tunnel.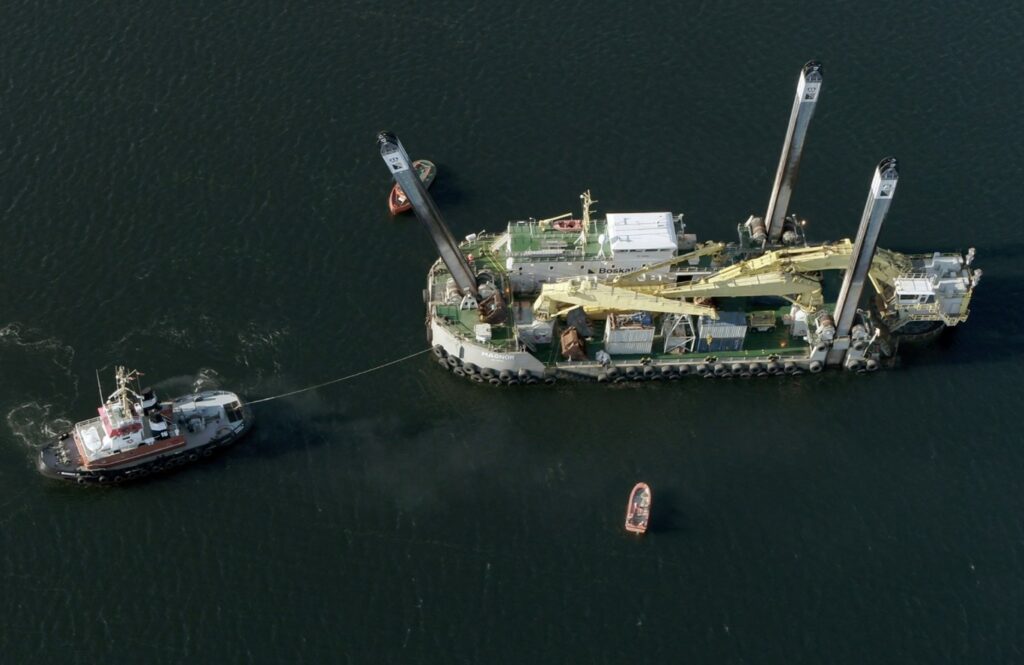 'Magnor' which is 72 meters long and 20.5m wide can easily hold a 20-foot container in its shovel and lift 67 tons of material in a single scoop.
In addition to the Magnor, also taking part in this massive construction project are dredgers Simson, Fetsy and Manta, as well as Boskalis' Odin.