Dredger 'Holanda' on its way to Brazil
Damen Dredging Equipment is making final preparations for the transport of Construtora Vale Verde's new dredger named 'Holanda'.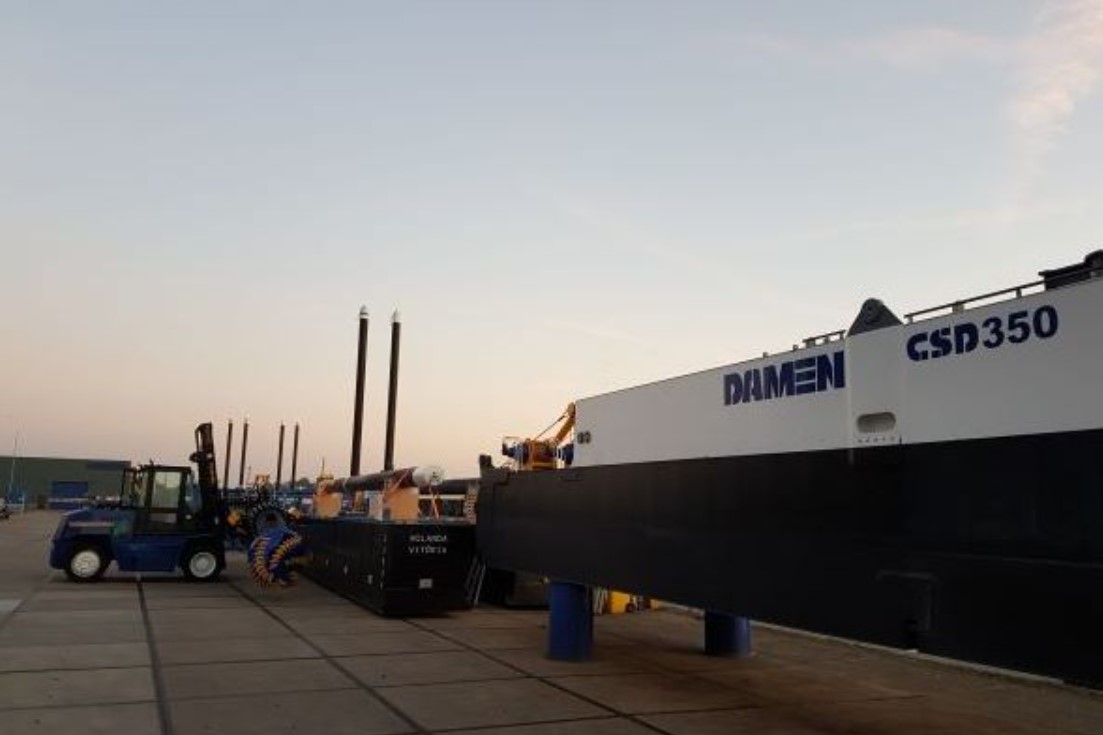 "Spuds are fastened on the side pontoons, the operating cabin, mast, box cooler etc are stowed in a container – all for practical transport," Damen announced.
This new cutter suction dredger type CSD350 is a sister vessel to the dredger 'Amsterdam' that was delivered to the Brazilian company in 2019.
The 'Holanda' is a fully dismountable, stationary dredger fitted out for one-man operation and will join 'Amsterdam' to work in tailing ponds in one of the mining regions of Brazil.
According to Damen, the CSD350 is perfect type of dredger for this job, with a max. dredging depth of -9m and an dredge production of some 2,000 m3/h, the vessel is compact enough to be transported by road following dismounting.