The cutter suction dredger (CSD) Hussein Tantawy – the newest and largest dredger of the Suez Canal Authority (SCA) – has joined the project to expand and deepen the southern area of the Suez Canal.
Both the Hussein Tantawy, and the earlier delivered CSD Mohab Mameesh, are 29,190kW heavy-duty rock cutters suction dredgers built by Royal IHC, with a total installed cutter power of 4,800kW.
The vessels are characterized by their long (147.7 meters) and slender shape and have the ability to dredge at a depth of 35 meters.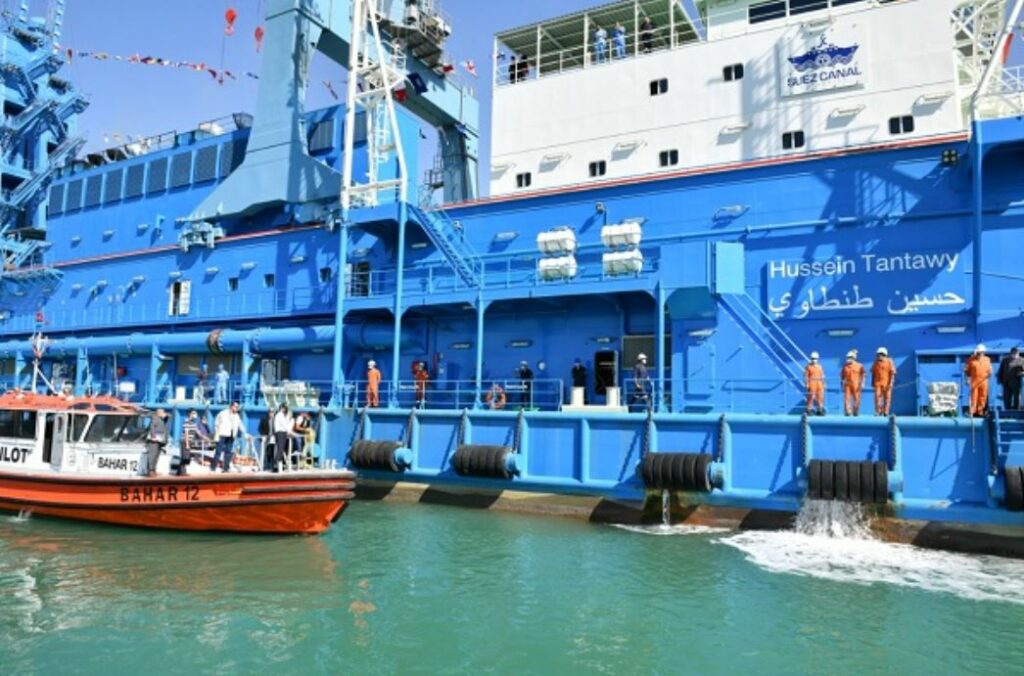 Osama Rabie, the SCA head, recently inspected the dredging work in the two parts of the project:
duplication of the Smaller Bitter Lakes area from 122-123 km,
expansion and deepening of the southern area of ​​the Suez Canal starting from 132 km to 162 km.
According to Rabie, the total volume of dredging work – since the beginning of work in mid-May – resulted in nearly five million cubic meters of water saturated sand.
The company's dredger Marfaa has already joined the project, and several other dredgers belonging to SCA will join successively.
The Mohab Mameesh will arrive in the area after the completion of the dredging works assigned to it in one of the major national schemes in East Port Said Port.