Medmerry scheme leading the way on new 'Global Standard' for nature-based solutions
An Environment Agency-led award-winning coastal habitat creation and flood alleviation scheme on the West Sussex coast has successfully piloted a new global standard for nature-based solutions established by the world-leading authority on conservation of nature.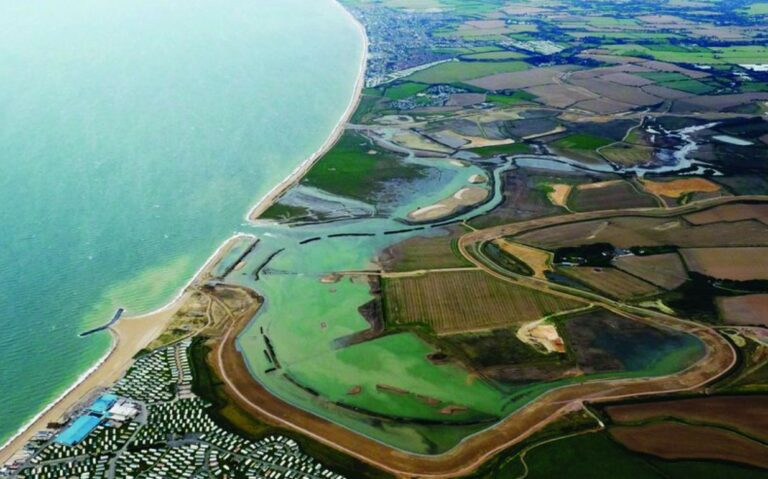 The International Union for Conservation of Nature (IUCN) developed the Global Standard for Nature-based Solutions for use by governments, businesses, investors, communities and NGOs to ensure that nature-based solutions reach their potential to address societal challenges, such as climate change and biodiversity loss.
Scientists estimate that nature-based solutions could provide approximately one third of the climate change mitigation needed by 2030 to stabilise warming to below 2°C.
IUCN worked with the Environment Agency to pilot the Global Standard using the Medmerry managed realignment project on the West Sussex coast.
At the time of completion, the £28m Medmerry project was the largest open-coast scheme in Europe and is one of the most sustainable projects the Environment Agency has ever delivered and subject of universal acclaim.
The project, delivered with the support of the RSPB and local communities, involved the construction of four miles of new sea defences to reduce the flood risk to hundreds of properties and created a new wetland for wildlife to flourish.