MOTAS Dredging Solutions has engineered, produced and delivered a set of Fenders for DEME's cutter suction dredger (CSD) Spartacus.
The Fenders are custom made for the CSD Spartacus and exist of several components that can be mounted on the vessel but can just as easily be dissembled.
The Fenders safeguard the CSD Spartacus from large vessels, such as hopper barges, which moor alongside while the CSD Spartacus is in full operation.
According to MOTAS, the Fenders are engineered in such a way that they give the CSD Spartacus maximum protection from vessels approaching at every possible angle and speed.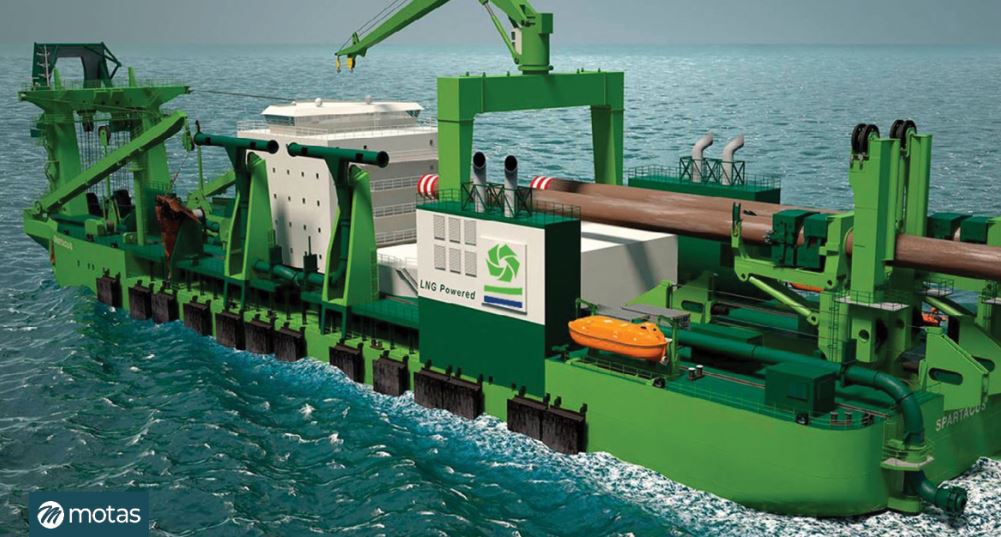 MOTAS Dredging Solutions paid close attention to 3 critical components:
being high energy absorption capabilities of the fenders,
durability and wear resistance of the fenders,
easy use and secure mounting to the side of the hull.
The Fender units themselves consist of several different parts, such as the main frame which is made from steel which is the part that is mounted on the hull. The rubber fender elements are capable of high energy absorption and have a low reaction force. 
The fender wear pads, also called liners, are made from Ultra-high-molecular-weight polyethylene (UHMWPE). The combined qualities of these materials, whilst being wear resistant, as well as the unprecedented size make the whole modular system unique and innovative, said MOTAS.