Asyad Group has issued a request for expression of interest (REOI) to local and international private firms looking to enter joint engagements and cooperate to develop the infrastructure and operations of Suwaiq Port in Al Batinah North, Oman.
According to an official announcement, the targeted engagements involve expansion projects that will allow the port to serve as a 600,000 m2 multipurpose trade hub with an annual capacity of 10 million tons, able to handle all types of large vessels with liquid, bulk and general cargo, in addition to livestock and vehicles.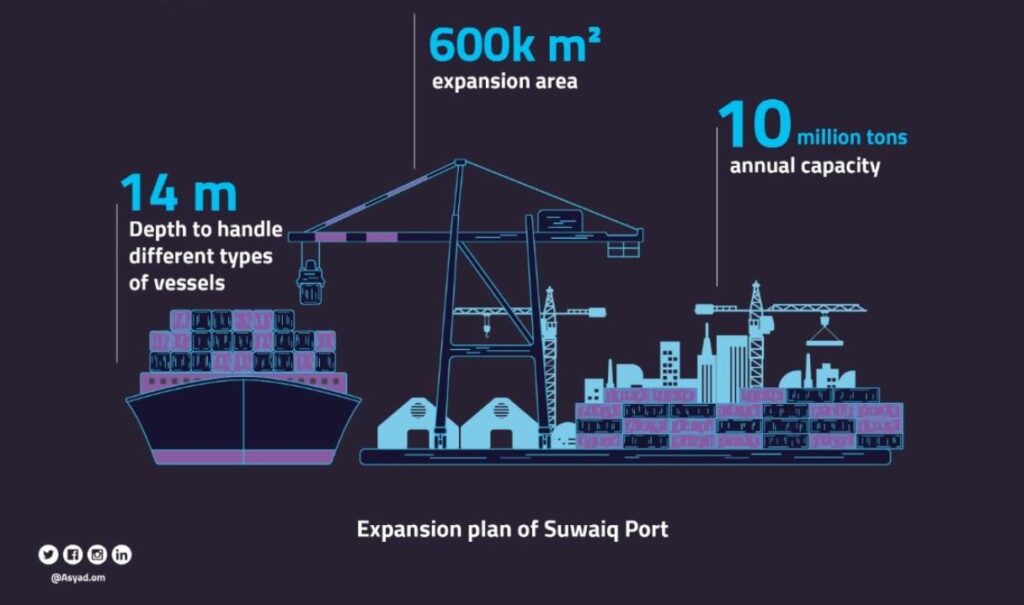 "Our group took yet another significant step by opening its doors to all companies to show interest in taking part in this productive partnership," said Dr. Ahmed Mohammed Al Abri, CEO of Asyad Ports.
"Following the partner selection process, deep water quays will be designed and constructed to realize target capacity and promote the port's regional competitiveness. All expansion and development works will help transform Suwaiq Port to a vital logistics destination and a key gateway to global and regional markets, while securing the needs of the growing economy of Oman and maintaining national food security."
Al Abri also said that this expansion project aims to increase the port's capacity by 5 million tons of general cargo and 5 million tons of bulk cargo annually, and build multi-purpose 14-meter-deep quays to accommodate large vessels.