Straatman – manufacturer and supplier of mooring, berthing and dredge equipment, recently delivered one of its bow discharge coupling units to Damen Dredging Equipment.
According to the company, Straatman completed the engineering and production of this impressive 50 ton assembly at their factory in Zwijndrecht.
The bow coupling, with an inside diameter of ø900 mm, consists of a fixed female part welded to the gantry bend, and a separate male coupling part with integrated floating body. The platform construction, which supports the coupling, is suitable for welding directly onto the deck of the dredger.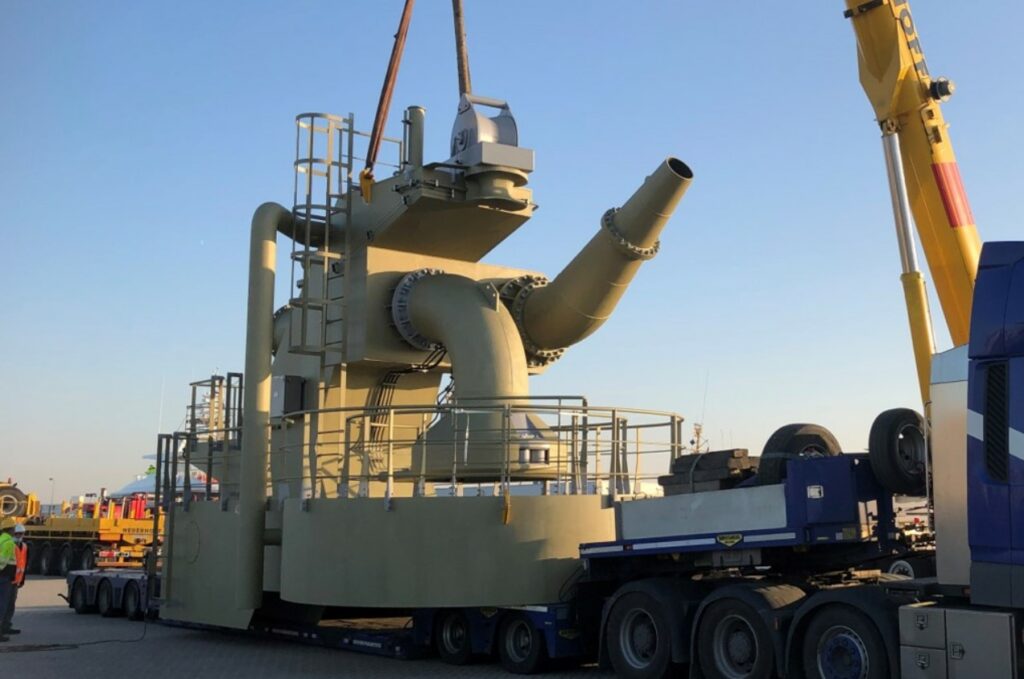 Parts of the bow coupling
The bow coupling realizes the connection between ship and floating pipe line. The coupling itself consists of a female- and male part.
The female part is fixed to the bend of the discharge pipe and the loose male part has to be mounted to the floating hose. The female part is provided with hydraulic operated cylinders for opening/closing of the retaining ring and securing the lock pins.