Dragflow presents new solution for high depth dredging
Conceived and designed by Dragflow – a manufacturer of dredging and submersible pumps with great technological innovation – the DRH85 rope dredger represents a novelty for its application in the cleaning of reservoirs of hydroelectric plants and other projects that require operations in artificial lakes, mining ponds, and inaccessible places.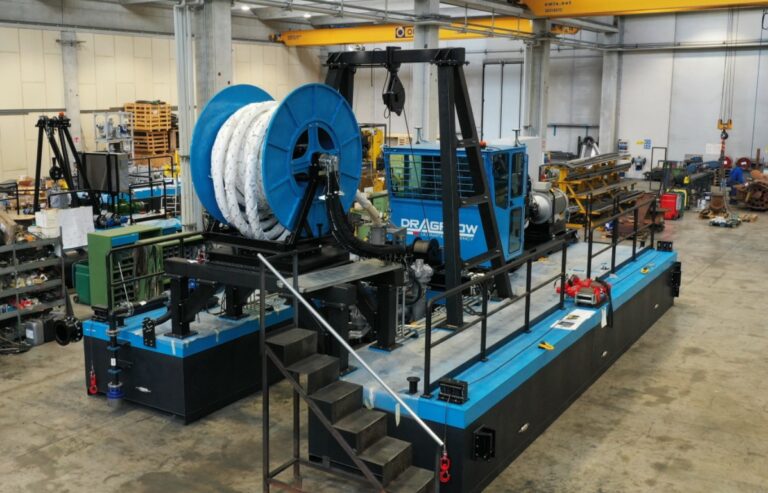 The compact and functional structure of the dredge allows the removal of sediments even at a depth of over 100 meters and is easy to handle thanks to advanced control tools available for the specific needs of the application.
The dredging operations are carried out by a connected submersible hydraulic pump, which combines its strength with that of two lateral excavators for the disintegration of the soil and a jet ring capable of maximizing the removal of sediments.
The DRH85 dredger is supplied with a support boat which, thanks to its technology, enhances the excellence of Dragflow innovation, guaranteeing high standards in high-depth dredging.
The dredging process efficiency Is enhanced by the possibility of carrying out a three-dimensional scan of the working backdrop, which is sent to a GPS system capable of communicate the progress of operations in real-time.