DEME Group and Alewijnse have successfully completed their seventh project in just two years – supply and installation of AlViVi platform on board a trailing suction hopper dredger which is currently working in Abu Qir, Egypt.
The Abu Qir scheme is one the largest dredging and land reclamation project in DEME's history. The vast project includes the reclamation of 1,000 hectares of new land, the deepening of the port's approach channel to -23 m and the dredging of a turning basin to -22 m.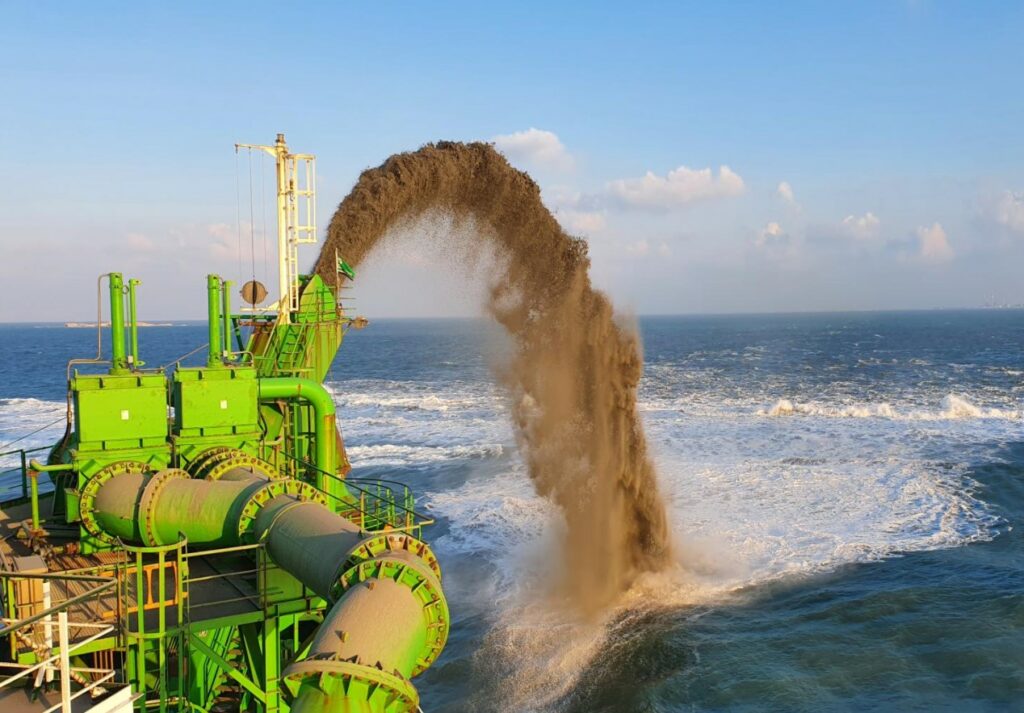 This latest delivery reaffirms the successful cooperation between DEME and Alewijnse in the field of automation and digitalisation. Together, the two companies have to date successfully completed over twenty such projects over the past five years.
Johan Van Rikxoort of Alewijnse commented: "We have been working well together for five years, continuously addressing the challenges of taking the effectiveness and performance of the DEME vessels to the next level. Together we reinforce each other in the development of new techniques and applications. By realising the latest control concepts, we can contribute proactively to the future-proofing and simplification of the maintenance and management of DEME's fleet."
Innovative digitalisation platform
AlViVi is an innovative control system jointly developed by Alewijnse and DEME to enable the faster and more efficient development and maintenance of IT systems on board vessels and offshore installations.
The solution is based on a central, redundant server system that makes virtual all dredging process-related data. The result is that the data generated by the systems centralised within AIViVi can be visualised and manipulated from any connected screen onboard the ship.
This means that the innovative platform replaces around 75% of the computers, keyboards, video and mouse (KVM) hardware and significantly reduces the cabling requirements.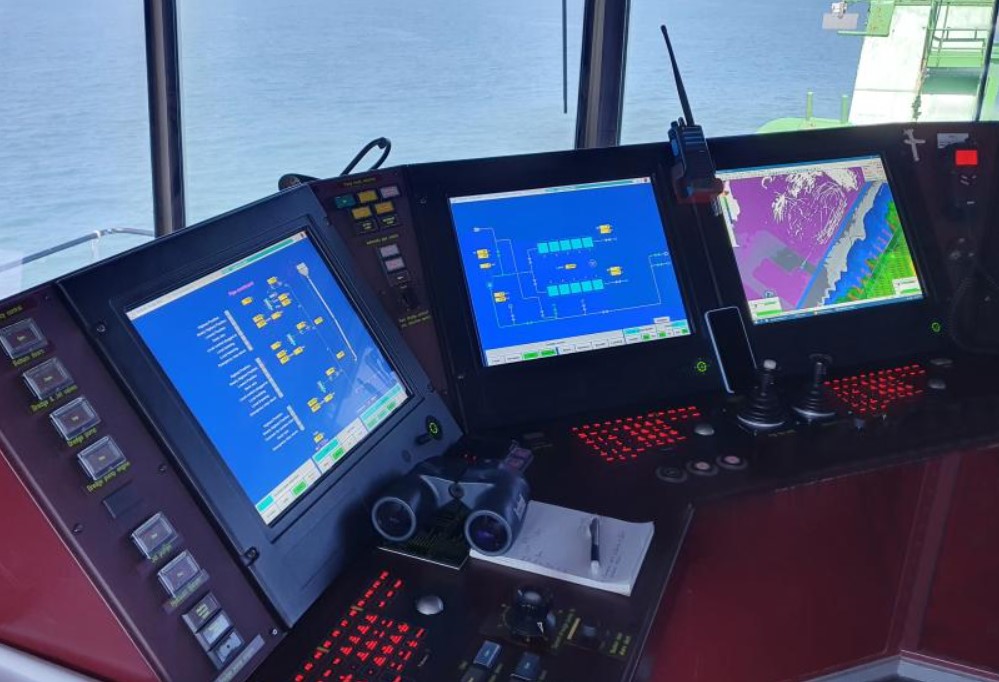 Virtualisation enables the creation of new world
The AIViVi digitalisation solution is now up and running on seven trailing suction hopper dredgers in the fleet of the DEME Group, one of the largest dredging companies in the world. "All TSHDs involved are equipped with highest possible level of technology to maximise the production and optimise the uptime of the vessels. Here, the virtualisation enables the creation of new world," said Johan van Rikxoort.
According to him, the platform is fast, user-friendly and extremely reliable, resulting in maximum uptime and optimal operational security. By bringing together multiple systems in one environment, their maintenance and management becomes much easier and more efficient. Updates are better and faster to test or roll back. In addition, the life-time of the software is extended by the independence of the platform and the system is also extremely secure from intruders.