Port of Cleveland gets $10.5 million boost
The Cleveland-Cuyahoga County Port Authority (Port of Cleveland) has been awarded $10.52 million in infrastructure development grants from the Ohio Department of Transportation's (ODOT) Maritime Assistance Program (MAP).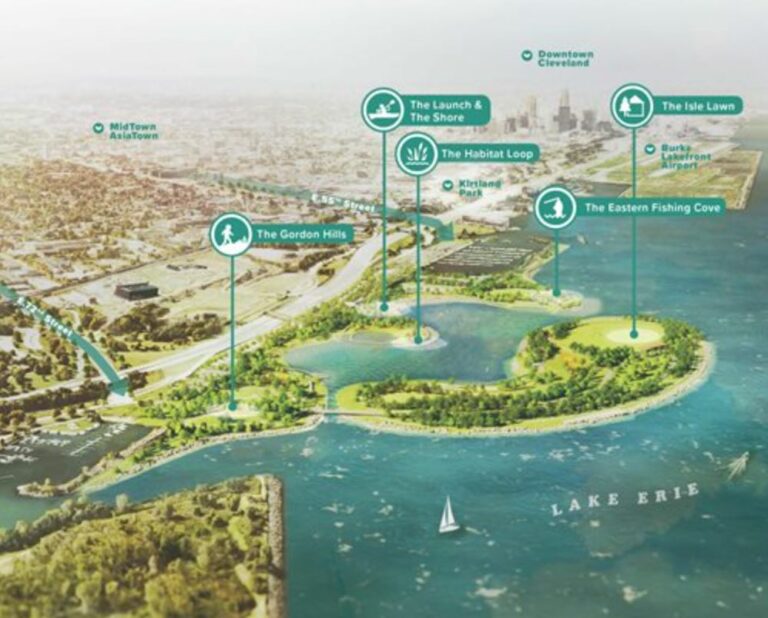 The grants will be utilized for the following projects in the amounts indicated and will provide leverage and match for more than $80 million in total funding for these five projects:
The Irishtown Bend Stabilization and Rehabilitation Project | $5,000,000
Rehabilitation of Docks 26 West and 24 | $946,884
S. Customs and Border Protection Facility | $870,933
Dock 20 North Paved Container Yard | $1,737,500
CHEERS Project planning & design | $1,970,000
"We applaud the Ohio Department of Transportation's Maritime Assistance Program for supporting Ohio's ports," said William Friedman, President and CEO, Port of Cleveland. "With these investments we will continue to modernize our Port, making our region more competitive, mitigate urgent public safety concerns and enable major, new public amenities on our shorelines."
The Cleveland Harbor Eastern Embayment Resilience Study (CHEERS) is a major shoreline rehabilitation and resiliency project envisioned along Cleveland's east side Lake Erie shoreline.
The Port of Cleveland, along with its partners (City of Cleveland, Ohio Department of Natural Resources, Ohio Department of Transportation, Cleveland Metroparks, and Black Environmental Leaders) crafted a plan to utilize the beneficial use of dredge material to build the public open space and habitat, as well as protect critical infrastructure in the area.
This funding, together with additional funds through the National Fish and Wildlife Foundation, will be used for further planning of the design and engineering of this vision.
Total funds now available for the next phase of planning and design is $3.9 million.