PHOTO: TSHD Vox Amalia working in Harwich
Earlier in December, trailing hopper suction dredger Vox Amalia arrived in Harwich to begin works on the €140 million Harwich Haven Channel Deepening Project.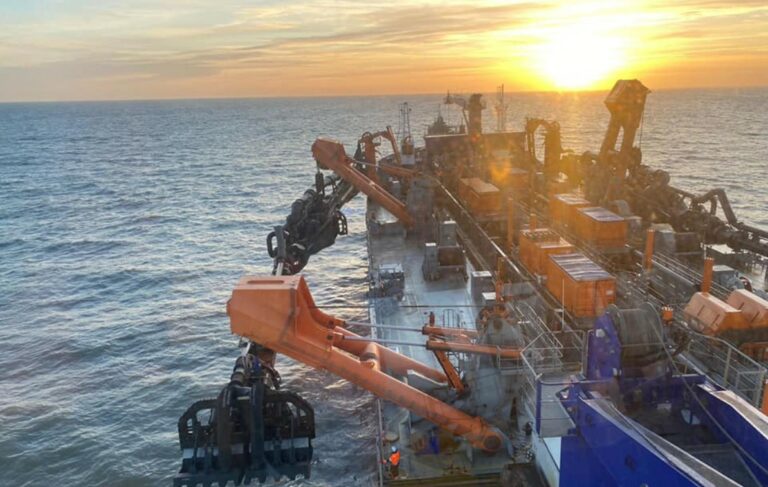 Since then, TSHD Vox Amalia has been busy dredging the deep water channel. She will stay in the area for a little while, working in various sections of the deep water channel, said Harwich Haven Authority (HHA).
As soon as she finishes capital dredging of the main channel, TSHD Vox Amalia will leave Harwich to begin her next international assignment – the Fehmarnbelt project.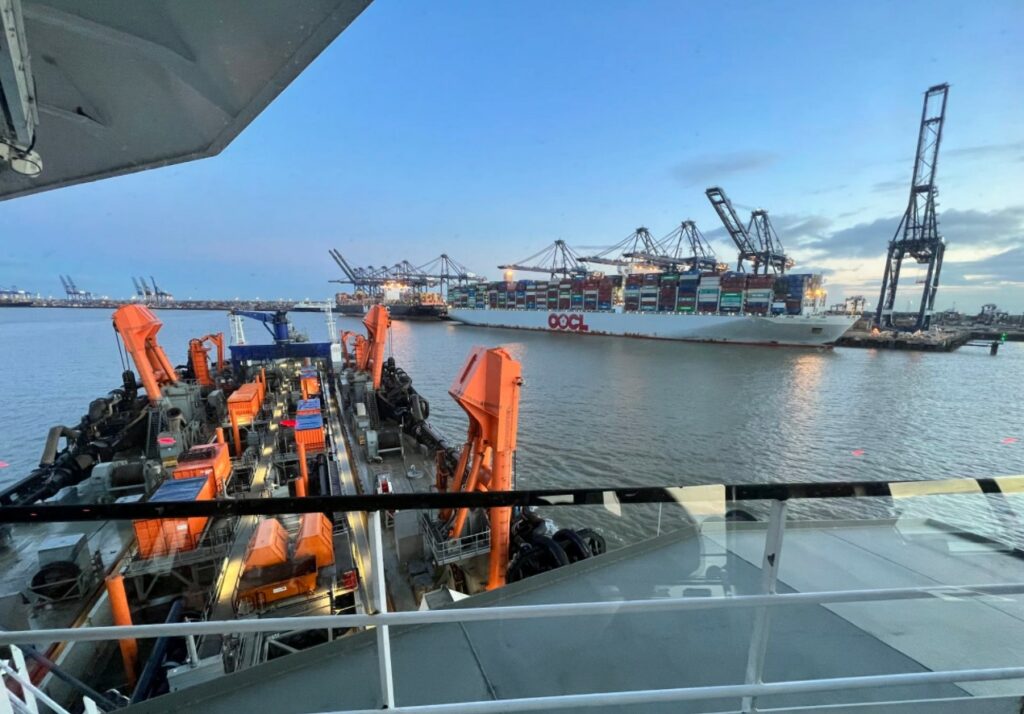 Deepening of the Harwich approach channel and the harbour is being performed by a joint venture of Dutch dredging contractors, Royal Boskalis Westminster and Van Oord.
This enormous dredging project will last approximately 18 months. The work will include removal of approx. 15 million cubic meters of silt, sand and clay by using trailing suction hopper dredgers and a large backhoe dredger.