Dredging Africa's cutter suction dredger CSD250 Indlovu, built by Damen, is working on a harbour construction project.
With its extended ladder it dredges to -9m depth.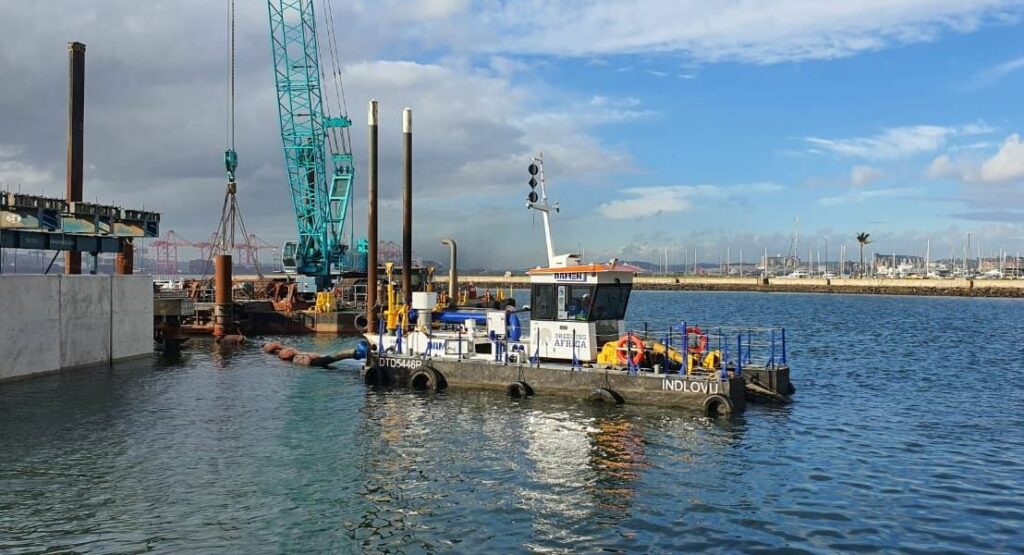 According to Damen, the sediment is pumped though a 300m floating pipe line into low areas in the harbour floor.
A diffuser minimises environmental plumes when backfilling these depressions.
Also, Damen said that an on-board survey system ensures high accuracy on dredge location and depth.