Foyle and Marine Dredging is starting the year with a bang as the company returns to Castletownbere, Ireland, to continue the work on the refurbishment of Dinish Wharf.
This week the company started construction of the new Temporary Loadout Quay that will be used to load primary and secondary armour along with some core material.
The base of the Quay is constructed using large culvert section's that have been placed on a level platform -2m below the low tide level.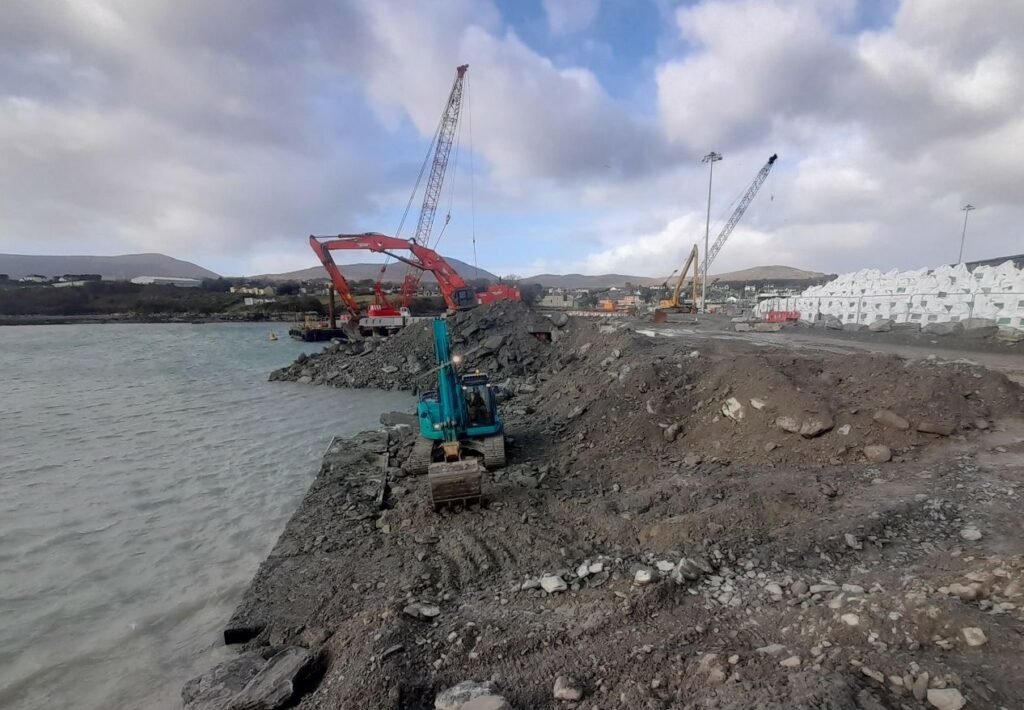 The culverts are then filled with core material allowing for the next stage of the construction which is placing the 10t Concrete Beams. These Beams have Geogrid mesh that has been moulded into the Beams they are also tapered inwards, this gives maximum strength and allows the whole structure to be pulled together with the weight of the core material placed on top.
This process is repeated twice to achieve the final height, Foyle and Marine then filled the whole area around the Quay leaving it level and most importantly Safe.
Overall, the Dinish Wharf project includes the extension of the quay wall, construction of breakwater cells, dredging of the navigation channel and berth pocket along with all associated ancillary works.