Woomera ready for the Townsville Channel Upgrade
Hall Contracting has just announced that their 65-metre-long backhoe dredge Woomera is ready for her next dredging job, the Port of Townsville Channel Upgrade project.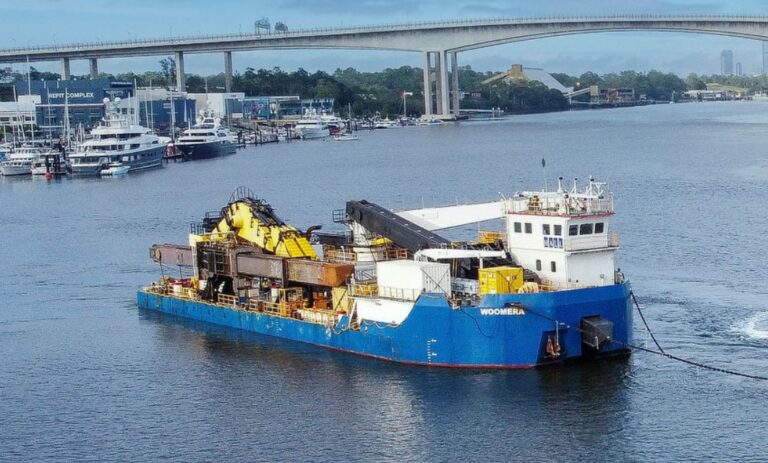 The Woomera has set sail from Brisbane and is journeying 700 nautical miles to the Port of Townsville to work on the Channel Upgrade.
According to Hall, the dredger will arrive in Townsville late this week (weather permitting) and commence dredging operations later this month.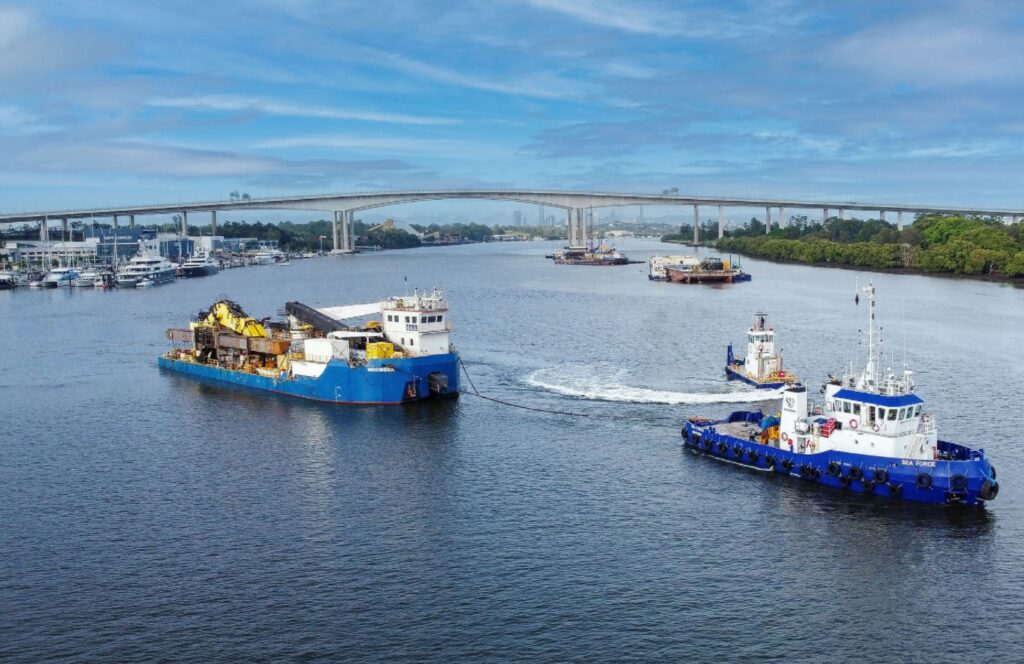 The Port of Townsville is northern Australia's largest commercial port and provides a vital link for the mining, agricultural, construction, energy, general cargo, retail, Defence and Cruise industries.
However, at just 92m wide, the shipping channel is one of the narrowest in the country and can only accommodate ships up to 238m in length.
The $232m Channel Upgrade project will see the Platypus channel (Port end) widened to 180m, tapering to 120m offshore, to accommodate vessels up to 300m in length when completed in 2023.