National Energy, a wholly owned subsidiary of the National Gas Company of Trinidad and Tobago Limited, has just announced that maintenance dredging is underway at the Port of Brighton.
Over the next few weeks, Jan De Nul's trailing suction hopper dredger Bartolomeu Dias will stay at Brighton, dredging the port and channel areas.
The aim of the operations is to remove sediments that have built up at the ports' seabed and deposit them at a designated offshore-disposal site.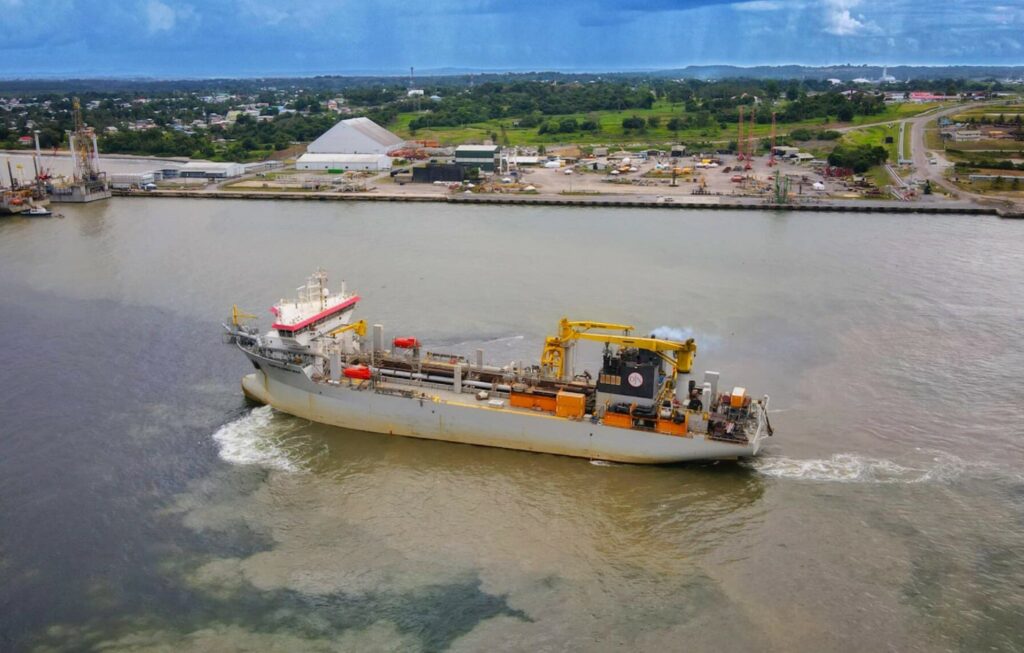 According to National Energy, this dredging project will restore designed water depth of the ports' berths.
It will also ensure the safe passage and maneuvering of vessels through the ports' channels by maintaining channel depth for effective bottom clearance.