The Ukulhas Harbour development project at Alif Alif Atoll in the Maldives is nearing completion.
Maldives Transport and Contracting Company (MTCC) today revealed that the work on the design and build of the island harbor quay wall and jetty construction is well underway and currently at 92 percent progress.
The company began the work on existing breakwater profiling on January 12, 2022.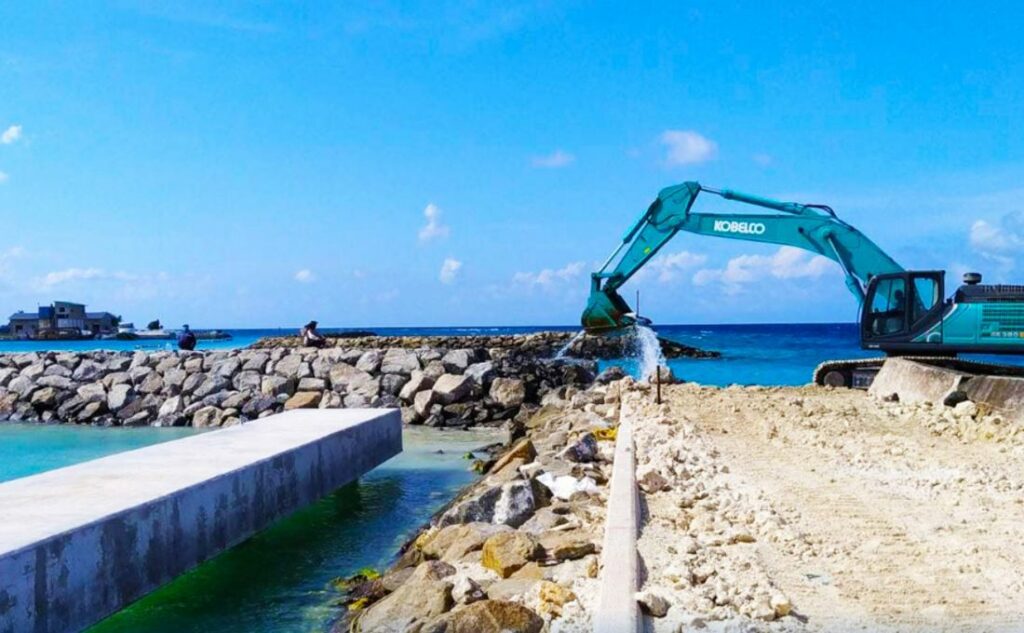 Under the scope of the project, MTCC was contracted to:
dredge and excavate 19,630 cubic meters of material,
construct a breakwater measuring 31 meters,
build a quay wall measuring 136 meters.
Further, the installation of a harbor pavement measuring 580 square meters and a 138.73-meter jetty also comes under the scope of the project.
The project is valued at MVR 19.9 million ($1.3 million).