Port of London Authority (PLA) has just released these beautiful photos of the new dredger Hanson Thames alongside the Dagenham terminal.
The marine aggregate dredger, built at Damen Shipyards in Romania, arrived safely in the UK last month and already entered in active service.
The dredger completed its first delivery of sand and gravel to Dagenham Wharf today.
"She will be an integral part of Hanson Aggs. S.E. team supplying part of our construction materials offering in 2022," said Piers Nickson, Hanson Aggregates Area Operations Manager.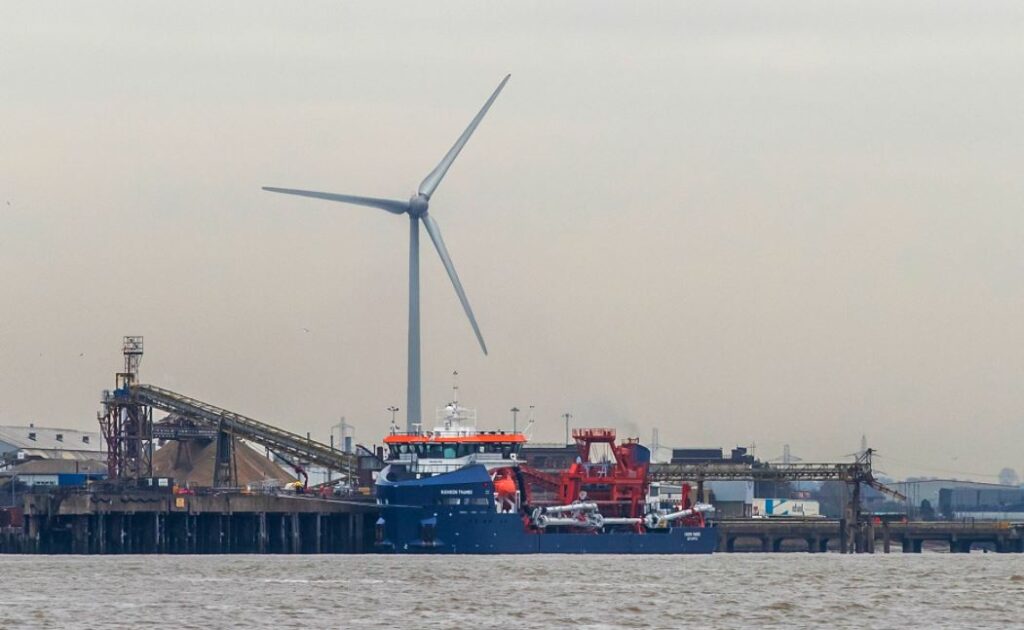 Aided by a number of special features specific to its innovative design, including a 1,400 kW permanent magnet electric motor which powers the dredge pump, the vessel is able to dredge aggregates at -55m.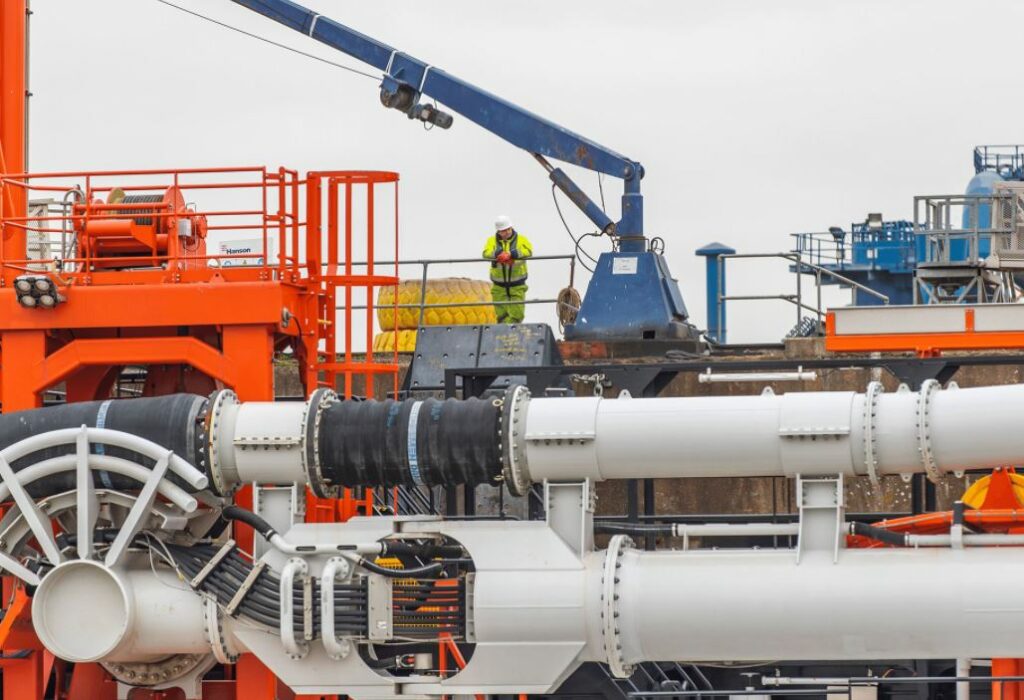 The new dredger also features a dry unloading system built by Damen's partner PLM Cranes BV.
According to Damen, the Hanson Thames design achieves the optimal balance between payload and efficiency within limited dimensions and is ideally suited to operating within the dimensions of Shoreham lock on the English south coast.