Rohde Nielsen has just announced the successful completion of the company's first dredging project in Mexico.
The dredging works for the refinery terminal in the port of Topolobampo were completed on time, for one of the Sempra Group subsidiaries, the company reported.
One of the most versatile vessels of its kind, the split hopper suction dredger Balder R sailed from Esbjerg to Topolobampo in June 2021 to start the work, and concluded operations later in the autumn.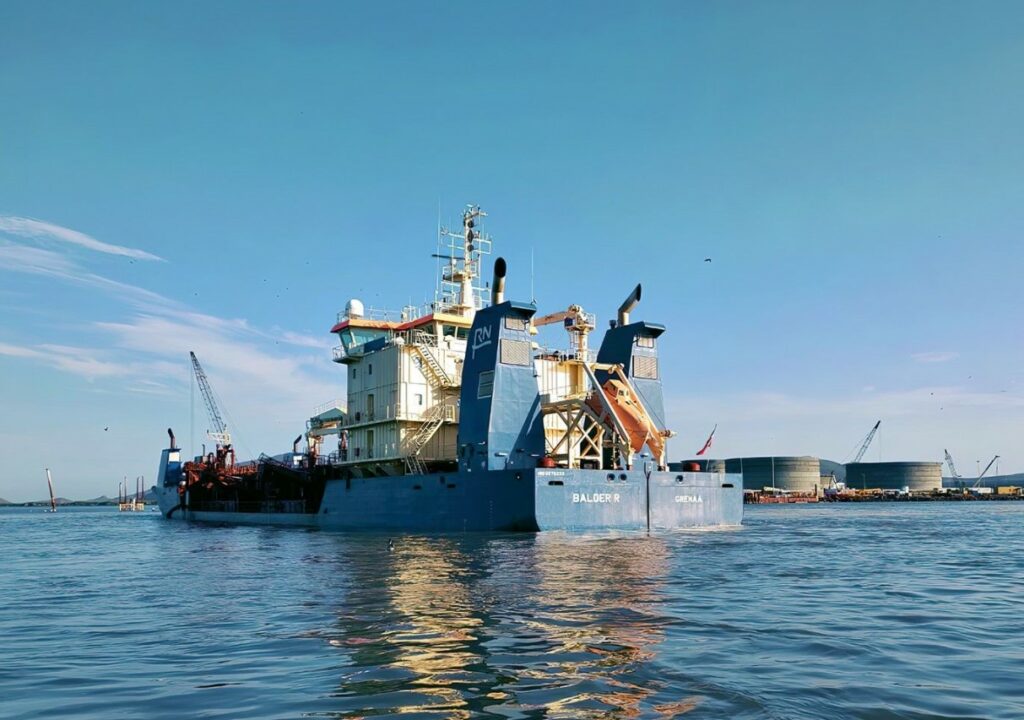 During the works, over 531,000 m3 of sandy-clay material was dredged and disposed at sea at a distance of 21.2 nautical miles.