The Fargo-Moorhead project to receive $437 million appropriation
The Fargo-Moorhead Area Diversion project has received an appropriation of $437 million in the US Army Corps of Engineers 2022 workplan, following the recent signing of the bipartisan Infrastructure Investment and Jobs Act.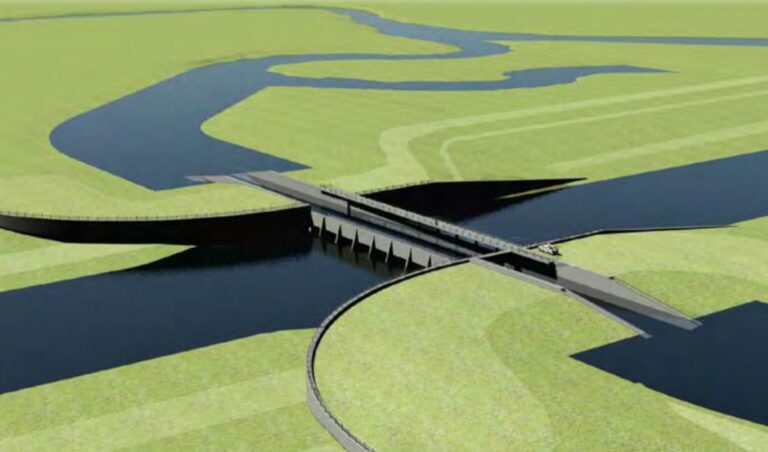 The awarded funds are intended to finish the construction of the Southern Embankment and its associated infrastructure, which are key to providing the region with permanent flood protection by 2027.
This appropriation will pave the way for awarding the contract for the Red River Structure, which will control Red River flows during major flood events. It will be the largest single construction package for the USACE's component of the FM Area Diversion.
Previous federal appropriations have enabled construction to start on the Diversion Inlet Structure and the Wild Rice River Structure, which are expected to be completed by 2023 and 2024, respectively.
The FM Area Diversion includes the Southern Embankment, a 20-mile earthen embankment that will prevent flood water from entering the protected area, of which the first three miles were completed in 2022, as well as three control structures.
Construction on the Diversion Inlet Structure and Wild Rice Structure are underway near Horace, N.D., and construction on the Red River Structure will begin this year.