Barnstable County, Massachusetts, recently announced the successful completion of another dredging project, the Truro's Pamet Harbor Dredge scheme.
Mobilization for this project began in early November when the cutter suction dredge 'Cod Fish II' began the transit to the north side leaving Mashpee enroute to Monument Beach.
The Pamet project had several areas within the harbor that needed dredging including the Mooring Basin, Inner Channel and the Approach Channel. Each of the areas had its own volumes that needed to be removed.
According to the Barnstable County, the Mooring Basin was completed within a few days and the dredging continued outbound with several days of bad weather limiting dredging through the end of the month.
Finally on December 30th dredging was completed and on the 31st the dredge crew moved the dredge Cod Fish II, the pipe and the pushboat Bradbury onto the next project in Sesuit Harbor in Dennis.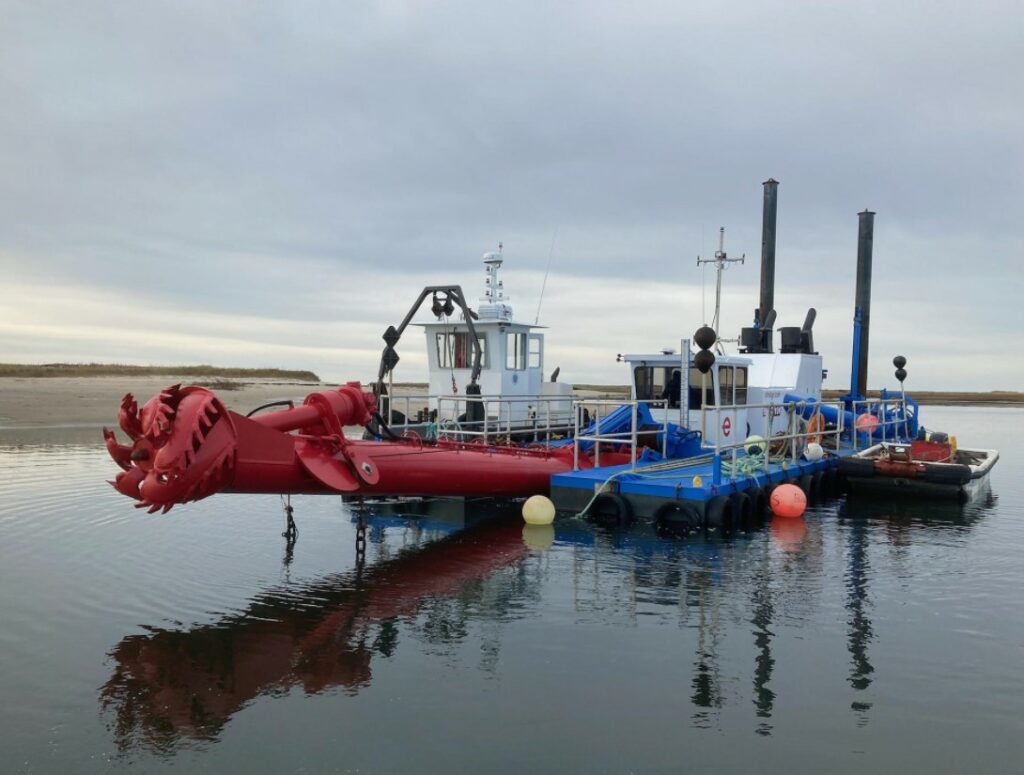 THE COUNTY DREDGE FLEET
Over the past 25 years, Barnstable County dredges have removed over 2,300,000 cubic yards of material from over 300 projects. 95% of that material went to rebuilding the beaches around Cape Cod.
All this would not be possible without the County's agile dredge fleet. Their first dredge Cod Fish that was originally purchased in 1996 has done most of the work on Cape Cod.
A second dredge, the Sand Shifter was added in 2017, and a third dredge the Cod Fish II was purchased in 2019, both from Ellicon Dredges. In addition, several work skiffs are also in operation.