The construction works at the Woods Hole Ferry Terminal project site will soon be finished, according to Jay Cashman, Inc.
The contractor has just released the latest photo update for the Woods Hole Ferry project saying that they are near completion of this 3-half-year scheme.
Overall, the project entails the phased demolition of all of the existing waterfront structures that include the current three ferry slips and supporting utilities to be replaced with three new ferry slips, two passenger loading piers, and comprehensive utility and stormwater management improvements.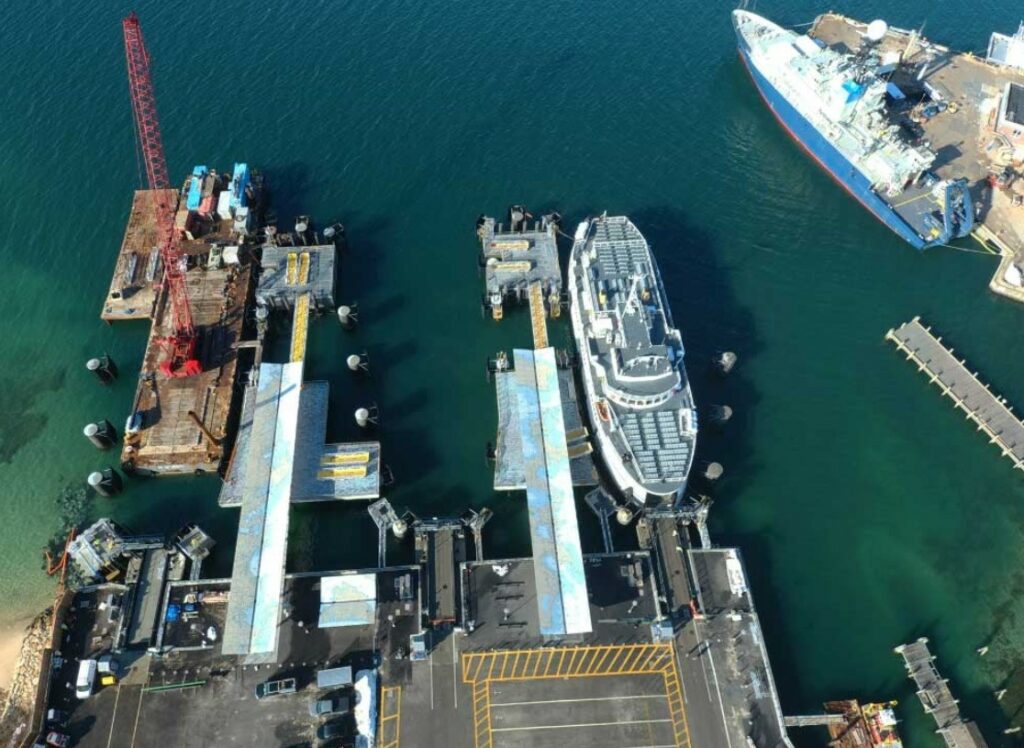 The Woods Hole Ferry has been in continuous operation at this location for over 130 years, serving as the main link between Martha's Vineyard and the mainland.
With marine and land transit modes evolving dramatically over the decades this intermodal transportation center anchored around a utilitarian terminal facility from the late 1940's that has reached the end of its service life.