Jan De Nul has started second round of dredging and beach replenishment works in Ostend, Belgium.
Similar to last year, JDN's trailing suction hopper dredger Alexander von Humboldt will deliver approximately 600,000 cubic metres of dredged sand to the Ostend beach, sailing on sustainable drop-in biofuel and assisted by climate-saving earth-moving equipment.
During the works, the Alexander von Humboldt will use 100% sustainable drop-in biofuel, thus reducing CO2 emissions by 90%. Also, the bulldozers and excavators working on the beach will reduce the emission of fine dust and nitrogen by 80% thanks to their advanced exhaust gas filter systems.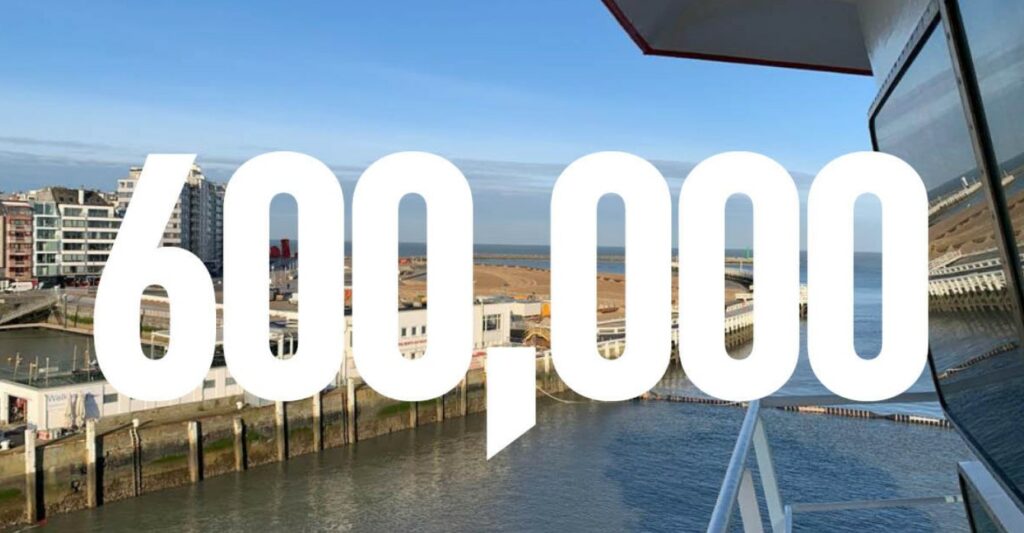 Over the course of the project, dredger Alexander von Humboldt will be moored in the port of Ostend delivering dredged sand to the beach via a floating pipeline. This will allow a faster completion of the works, as the dredger will be able to work continuously.
Because it is working within the sheltered harbour area, the ship does not have to wait for high tide to sail closer to the coast. The execution time can therefore be shortened from 6 weeks to 5 weeks, said JDN.
Every 7 hours, the Alexander von Humboldt will supply sand over a distance of 1.5 km, starting at the western harbour dam and moving on towards Thermae Palace.