Jenkins Marine grab dredger 'C H Horn' has taken a trip to Ipswich to complete maintenance dredging for MDL at the picturesque Woolverstone Marina.
Woolverstone is a large marina with 235 pontoon berths and 45 swinging moorings situated near the sea on the River Orwell.
According to Jenkins, there is an estimated 20,000m3 of spoil to clear, which is a good sized project for the efficient 120m3 grab dredger.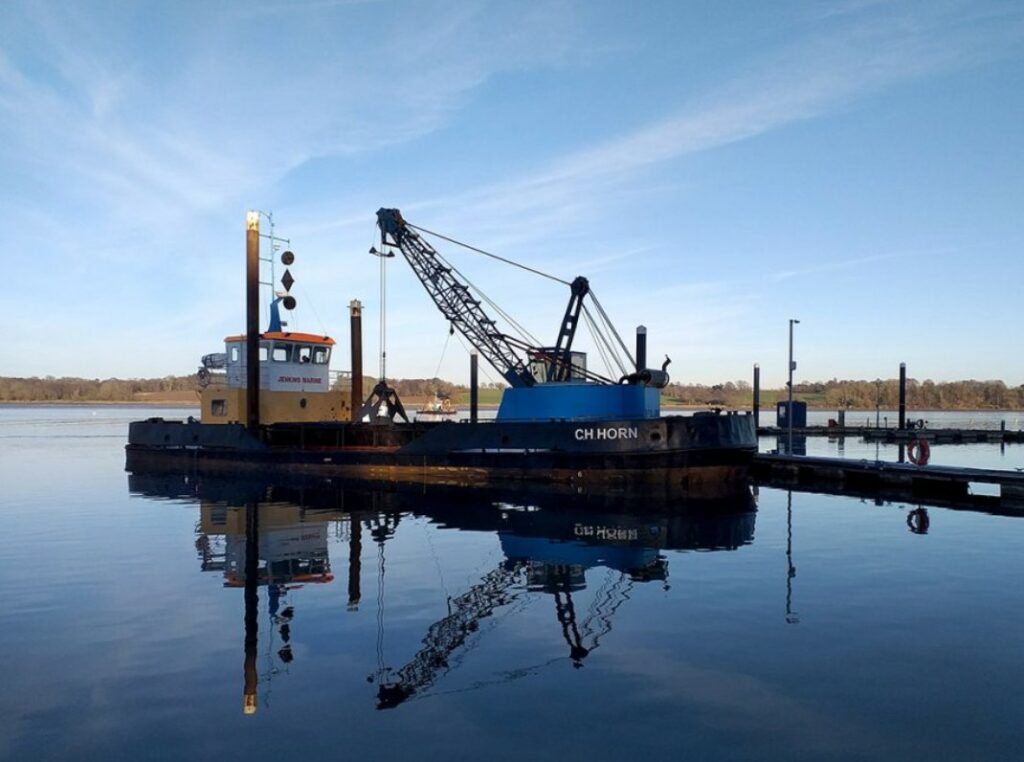 The dredging of Woolverstone Marina which began in mid-January is expected to take approximately three months to complete.
This isn't the first time Jenkins have dredged here. Previous dredge campaigns saw dredging completed by Jenkins Marine in 2010, 2013 and 2019 with ploughing work also completed over the years.